In the highly competitive
Marin real estate
market, buyers are always looking for ways to anticipate new trends and outmaneuver the competition for their dream homes.

At Marks Realty Group, our agents gain exposure to a vast web of properties, some of which never hit the open market. Some 15% of home transactions in Marin County are finished without ever going public. Time and time again, our agents uncover these hidden gems for clients who otherwise would have heard about their dream home too late.

Our company belongs to top agent networking groups, and with over 16 years of experience comes invaluable relationships with clients and colleagues. As a result, Marks Realty Group can offer you access to luxury properties well before they're listed online.

The insular market for Marin County real estate rewards perseverance and skill. Dozens of buyers often compete for the same properties, putting a premium on local expertise. For example, when your agent knows the seller of a home, your odds of placing the winning bid greatly increase. And when a desired area's market gets low on inventory, you and your agent can get creative to win your dream home.

Let's look at strategies you have at your disposal to maximize your chance of success when buying Marin real estate.
Multiple listing service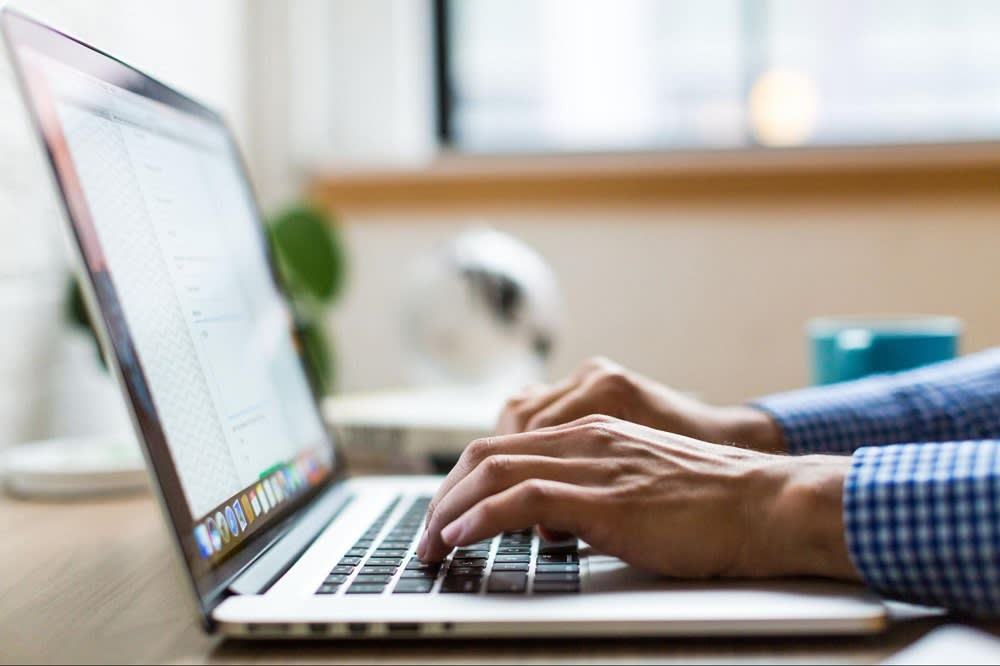 Photo courtesy of Unsplash

An MLS, or multiple listing service, is a database compiled of cooperating real estate brokers that details the homes these brokerages have for sale. Real estate agents and brokers can view each others' listings of homes for sale to connect buyers to sellers more effectively. What began in the 1800s as a way for real estate brokerages to sell houses beyond their own listings via catalogs is now an integral part of many buyers' home searches and is primarily circulated online. There is no central MLS. Instead, local real estate brokers and agents work together to create multiple regional listing services, which then make up all the listings of homes that can be found nationally.

It's worth noting, however, that only licensed agents and brokers can access an MLS, so it's not typically available to the general homebuying public. While you need to be a licensed real estate agent or broker to access an MLS to look for available properties in a particular area, real estate websites such as Zillow, Redfin, and Trulia pull their nationwide listings from multiple regional listing services. Although these real estate search sites use MLS to compile some of their property data, the MLS that is only accessible by agents will have the most up-to-date listings which are currently available. It's also worth noting that you would need a real estate license to access an MLS to list a property.
What is an off-market listing?
Simply put, an off-market listing is a property for sale that isn't yet listed on an MLS. A home can go through the entire process of being sold without ever being publicly marketed on an MLS.

Sometimes referred to as "pocket listings," off-market listings are usually found more in the luxury real estate market. This is because luxury homeowners often value their privacy and may not want throngs of people coming to view their property just to tour a luxury home.

With off-market or pocket listings, a seller will contract with a real estate agent or broker to market and show the property to select clients and other agents. However, as off-market properties are becoming more of a regular occurrence in low-inventory and highly competitive housing markets, regardless of the price range, there has been a push to impose restrictions upon these listings.
NAR restrictions on off-market listings
The
National Association of Realtors
, or NAR, recently took steps to curb the proliferation of off-market property listings. In late 2020, NAR voted to bar its REALTORS® and brokers from keeping listings off multiple listing services for longer than 24 hours before marketing the property to the public. However, real estate brokers and agents can market homes off of MLS as office or brokerage exclusives as long as they're never marketed publicly. NAR does not oversee every listing service, but there is a push for other listing services that the National Association of Realtors does not oversee to follow suit.

Under this new rule, luxury properties can still be sold off-market without having to be listed on the MLS as long as they're not marketed outside of the brokerage or publicly and if the property is only shown to buyers and agents directly. This means your agent won't market your home to the general public using traditional methods such as yard signs or online announcements. Instead, they will use their connections, including other real estate agents, to market the home. A well-connected real estate professional will have an extensive network of brokers, private investors, and other agents to whom they can market your luxury home.
Home buying in a competitive market
You've likely heard the terms buyer's and seller's market a few times on your home buying journey. A buyer's market results from a surplus inventory of homes available for sale—the supply of houses outweighs the demand and is considered more beneficial to those looking to purchase a home. This is because sellers are known to get anxious during a buyer's market and possibly lower their asking price as their home sits on the market for long.

On the other hand, a seller's market is typically caused by low housing inventory—the demand for homes exceeds the available supply. In these circumstances, homes sell faster because buyers compete against one another to submit the winning offer and purchase the property. Multiple offers, each one driving the price of a listing higher and higher, allow sellers to sit and cherry-pick only the best offers.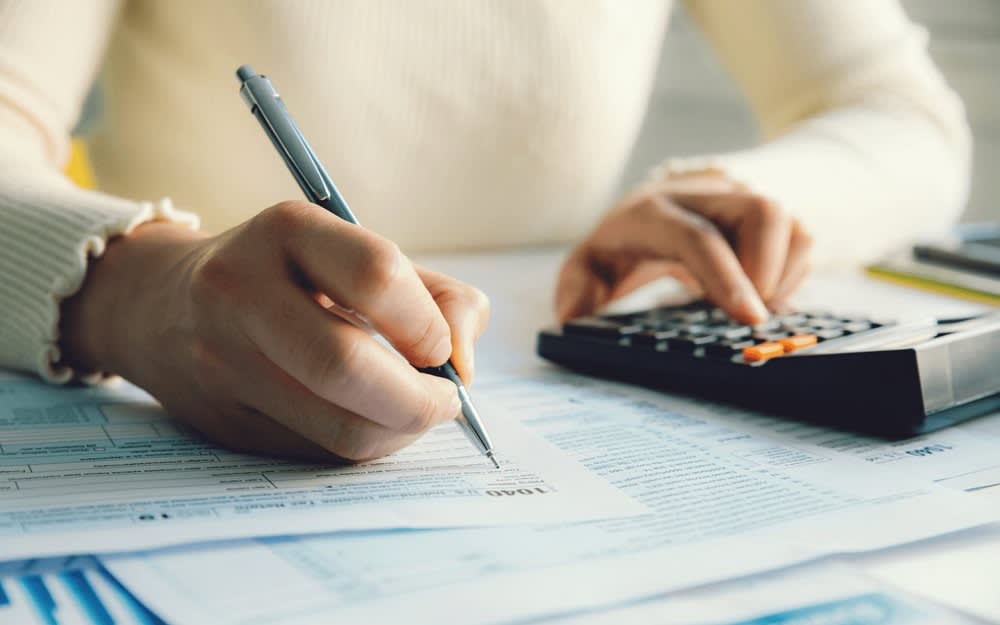 Photo courtesy of Shutterstock

Seller's markets commonly lead to bidding wars which make the price of homes much higher as buyers are desperate to get their foot in the door and an offer on the table. Because homes sell faster in highly competitive seller's markets – often within hours or days – it's essential buyers are prepared to act quickly should they find a home they are interested in. Off-market listings, however, aren't marketed publicly, so you're competing with a lot fewer homebuyers hoping to purchase the same home you have your eye on. Access to off-market listings gives potential buyers a competitive edge and a better chance of placing an accepted offer while avoiding a dreaded bidding war for a property.
Buyer benefits of off-market listings
Aside from less competition when you're in the market for a new home, there are a few benefits for buyers looking to purchase an off-market home. Buying these properties carries a bit of cachet among luxury and ultra-luxury homebuyers. These homes are exclusive, the process is confidential, and you get a piece of real estate that not many people know about, let alone can acquire. Because you're not competing with many buyers, you likely won't have to rush into the first home which comes your way when you're exploring off-market properties.

You will have more time to find the perfect home and craft the ideal offer without the stress which accompanies making offers on a home in a competitive market. Another benefit of buying off-market property is access to additional inventory that is not readily available. A market could seem highly competitive with low inventory but could be replete with off-market properties you would not otherwise know about.
Finding off-market listings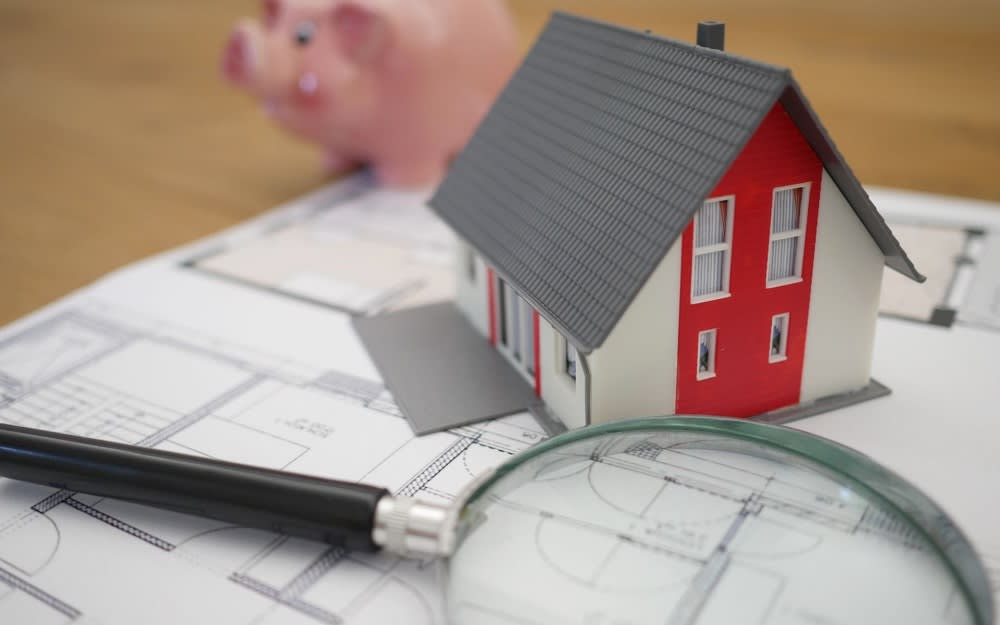 Photo courtesy of Unsplash
There are different ways to start your search for off-market listings. You can go door-to-door in an area that you are interested in to ask if they are considering selling their home, you can
send out mailers
to homeowners in a particular area, or you can find out about a property through word of mouth. However, these options are time-consuming, can be costly, and do not mean you will find an owner who is willing to sell or find available property. In theory, you could knock on many doors and mail out thousands of flyers and not hear back about a single property after all your trouble.

When you've decided to start looking at off-market properties to give you a competitive edge, it's much more effective if you find a qualified real estate professional specializing in luxury real estate. Real estate agents with a vast network of agents, brokers, and investors will have their finger on the pulse of off-market properties coming onto the market soon. This intimate knowledge of an area's housing market – the type only a real estate professional can bring to the table – will give you an advantage over other homebuyers using real estate search sites and market listings.
When you schedule a consultation with a team member at
Marks Realty Group
to discuss what you're looking for and need as a buyer, your qualified agent will begin compiling a list of available properties that can be marketed to you. If you want to learn more about off-market listings or Marin real estate, please don't hesitate to reach out to
Marks Realty Group
for expert guidance at every step. To work with Marks Realty Group is to know what others don't — let us show you how valuable that can be.

*Header photo courtesy of Shutterstock