It's always an exciting moment for us market nerds after the turn of the year to be able to look back at the previous year's worth of data. As anyone who closely tracks the market is familiar with, the 2022 spring market was phenomenally hot and competitive while the second half of the year saw a fairly dramatic slow down. This market correction was driven by a number of factors discussed in our previous market reports and now we find ourselves looking forward to 2023. Let us know if you want to dig into 2022 numbers in more detail, we are always excited to review these numbers with our clients and community.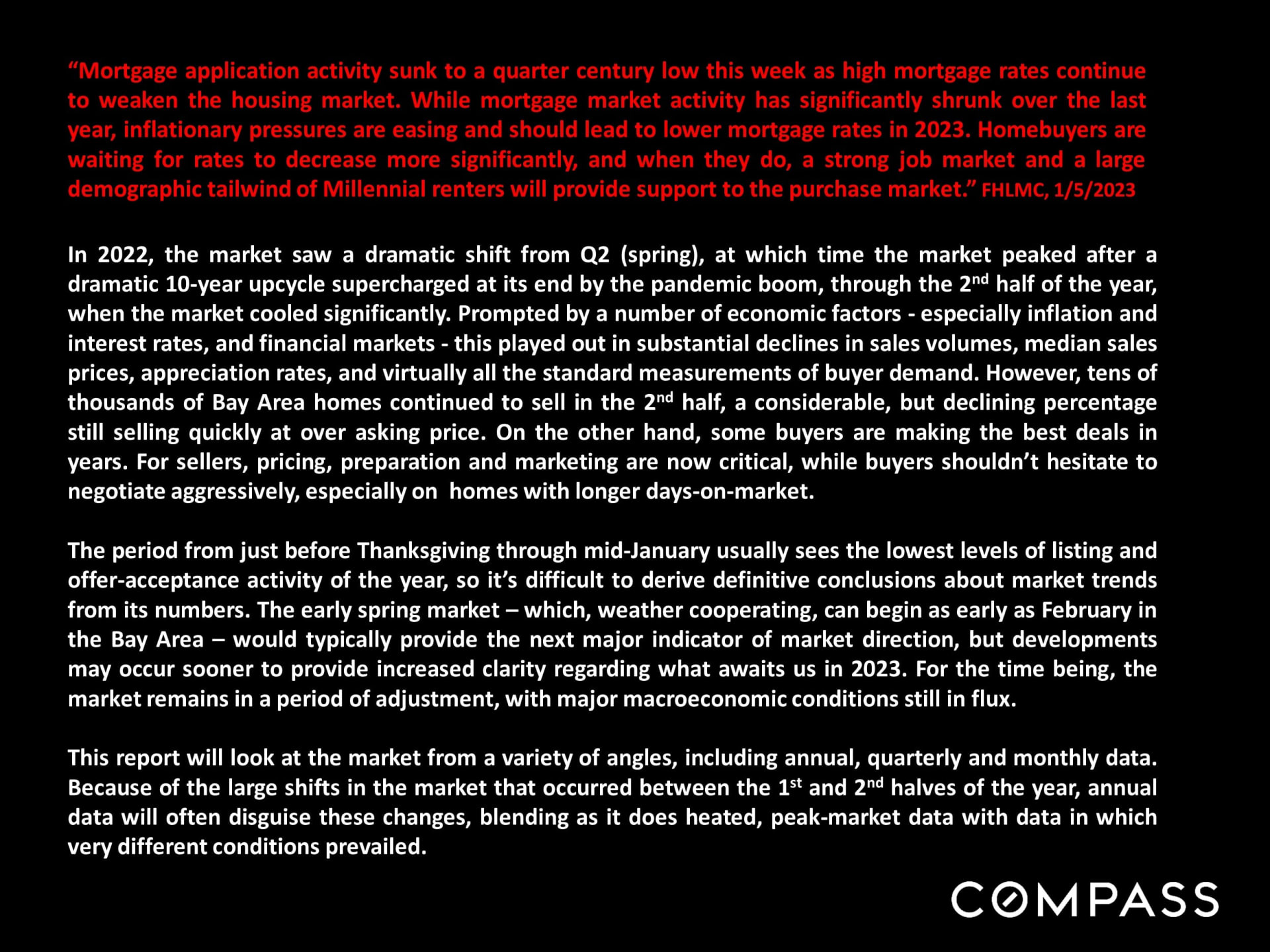 While so much of the past three years in real estate was driven by the pandemic, it will be fascinating to see if we get back to our more "normal" trends and seasonality. Of course, certain leftover pandemic effects will continue to shape the market in more subtle ways, but perhaps we'll be hearing the word "unprecedented" less often moving forward as it relates to the real estate market.
Buyers! There are lots of great deals to be had out there still, especially anything that was sitting on the market over the winter holidays. Look for those high "days on market" numbers to find properties with sellers who are likely eager to make a deal! Competition will likely increase over the next few months, making "deals" a bit harder to find.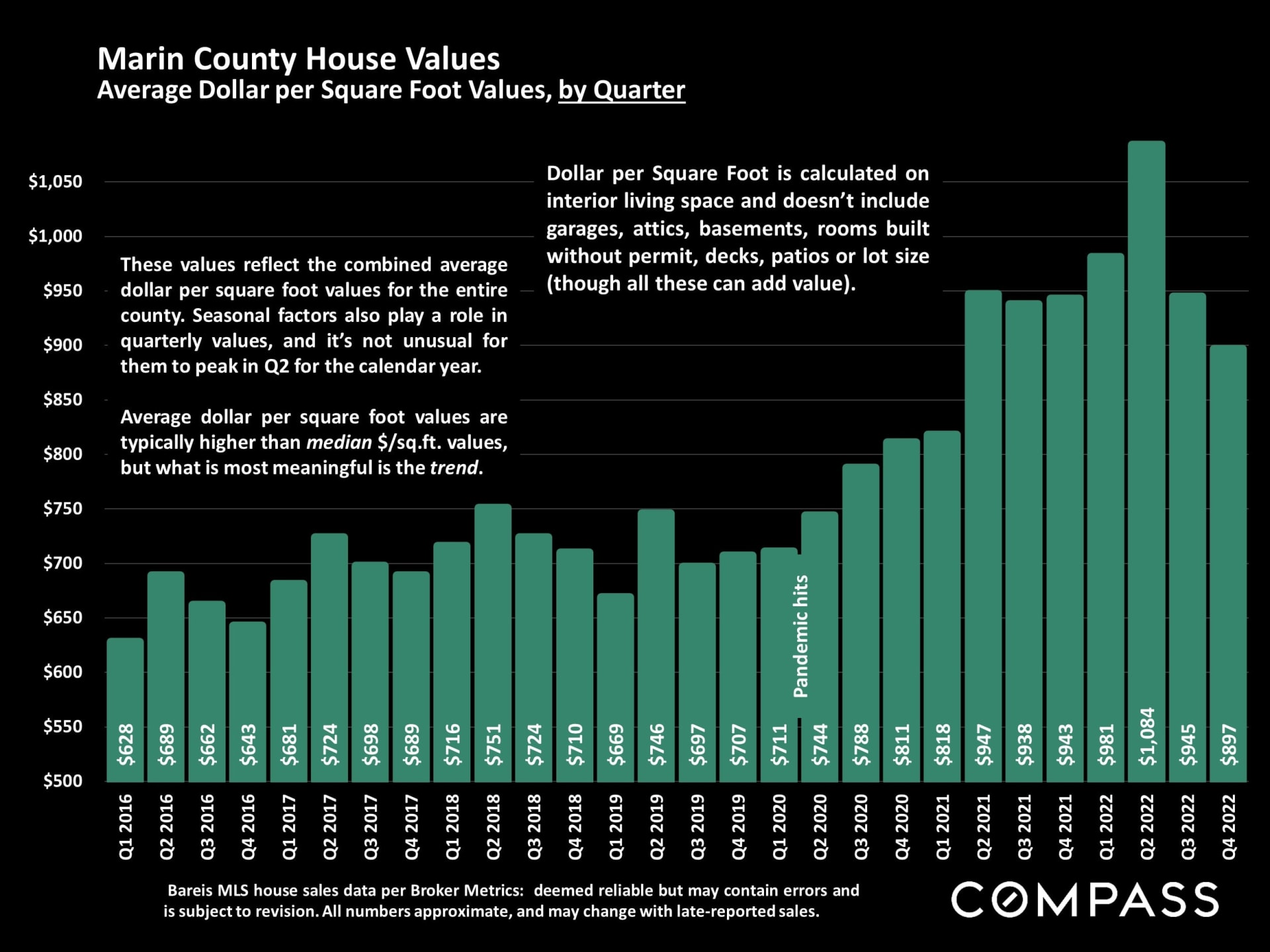 We will be keeping our eyes on mortgage application numbers to give us a sense of the buyer pool as we enter into this spring market and are hopeful that we'll see a strong, rebounding spring market. See you all out there!
As always, here is a quick recap from Patrick Carlisle, Compass's Chief Economist along with median home price charts for Marin and San Francisco with full data for 2022: