At Marks Realty Group, we pride ourselves on staying on top of the latest staging trends. As the real estate market continues to thrive, the importance of staging cannot be overlooked. Staging helps buyers envision themselves living in a space, and it can even increase the perceived value of a property. With 2023 in full swing, it's time to take a look at the upcoming staging trends. That's why we consulted our friends from The Pegasus Team to get their expert opinion on what's hot in 2023.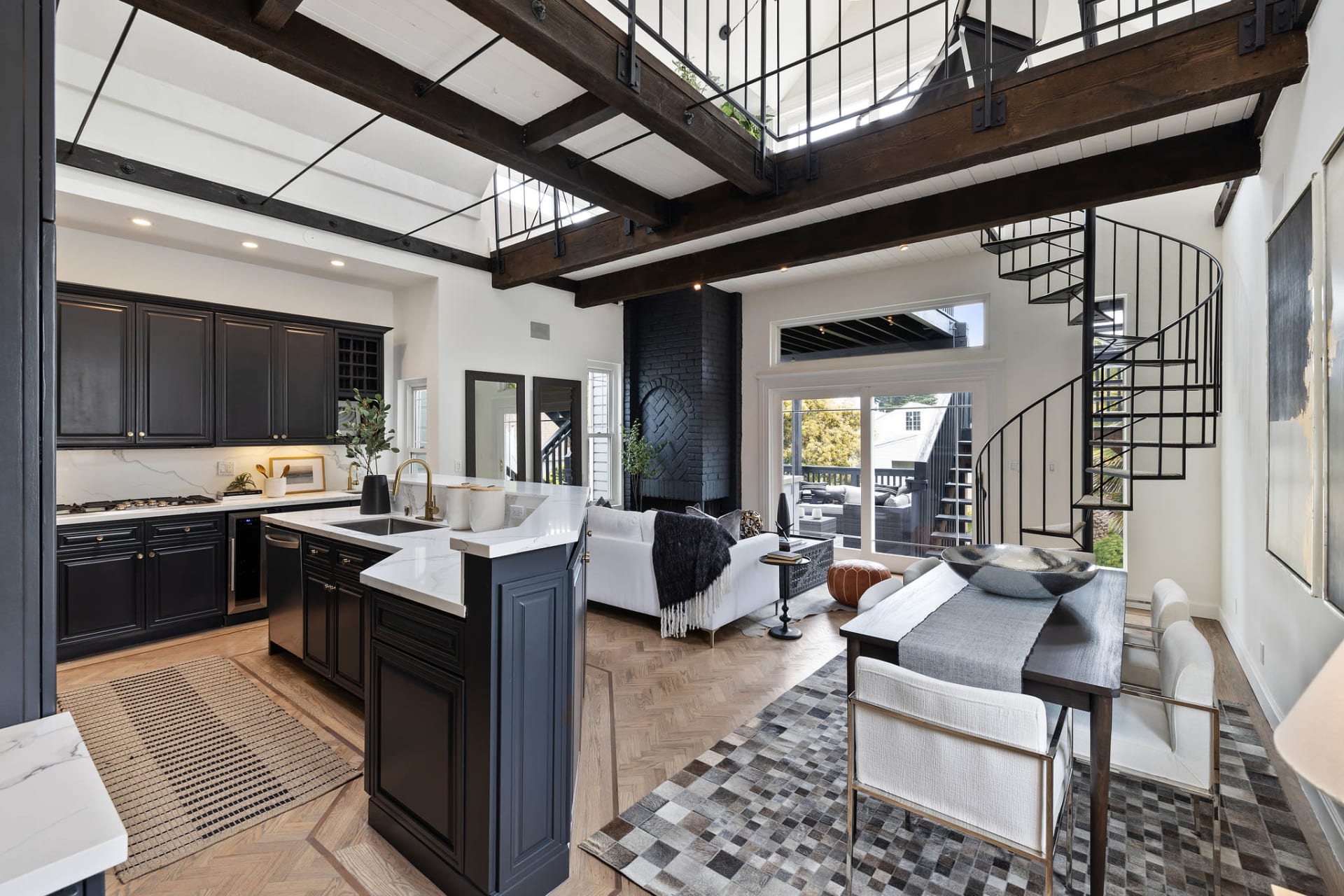 According to The Pegasus Team, adding a few dark-colored pieces can bring a touch of luxury to a neutral stage. As they put it, "while staging trends tend to stay on the neutral pallet, adding a few dark color pieces, such as an auburn, coco, or dark green adds a luxurious element to the finished stage."
Texture is another key factor in creating an inviting and livable space. The Pegasus Team recommends incorporating textured pieces like accent chairs, sofas, coffee tables, or case pieces. "From accent chairs, sofas, coffee tables, or case pieces we enjoy adding textured pieces to a stage to break up the clean lines and give a little excitement and livability," they explained.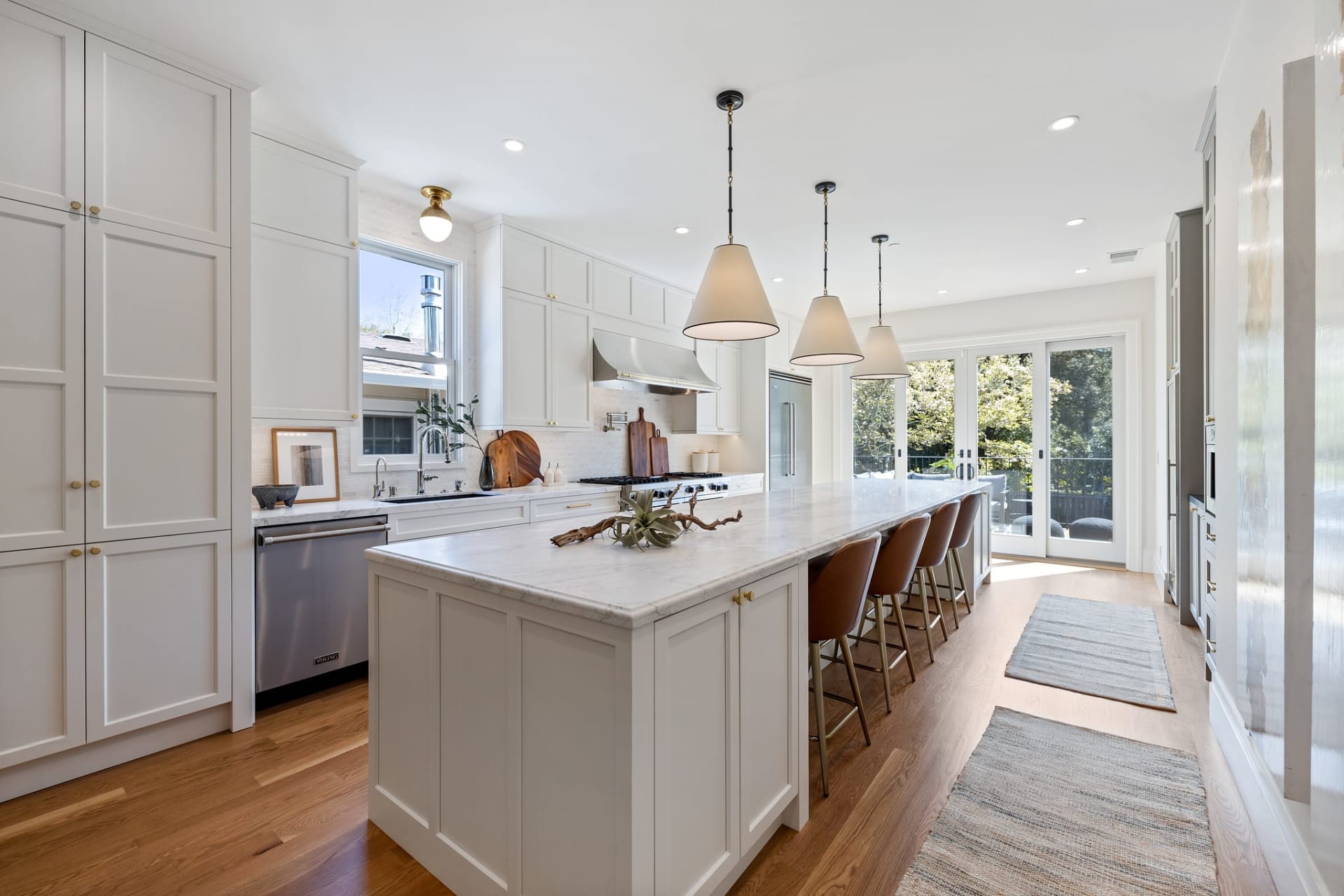 Stone anchor pieces are back in the limelight, and we couldn't be more thrilled. As The Pegasus Team notes, "marble, travertine, granite, and stone are back in the limelight. By adding these heavy stone pieces to a stage, it anchors the stage in an artistic elegant and luxurious way."
One big trend in 2023 is the use of oversized art and centerpieces. The Pegasus Team recommends opting for one large piece instead of multiple smaller ones to create a clean, minimalist space. "Creating clean and minimalist spaces are ideal for staging, which is why one gorgeous large art or centerpiece is ideal over multiple smaller options," they advised.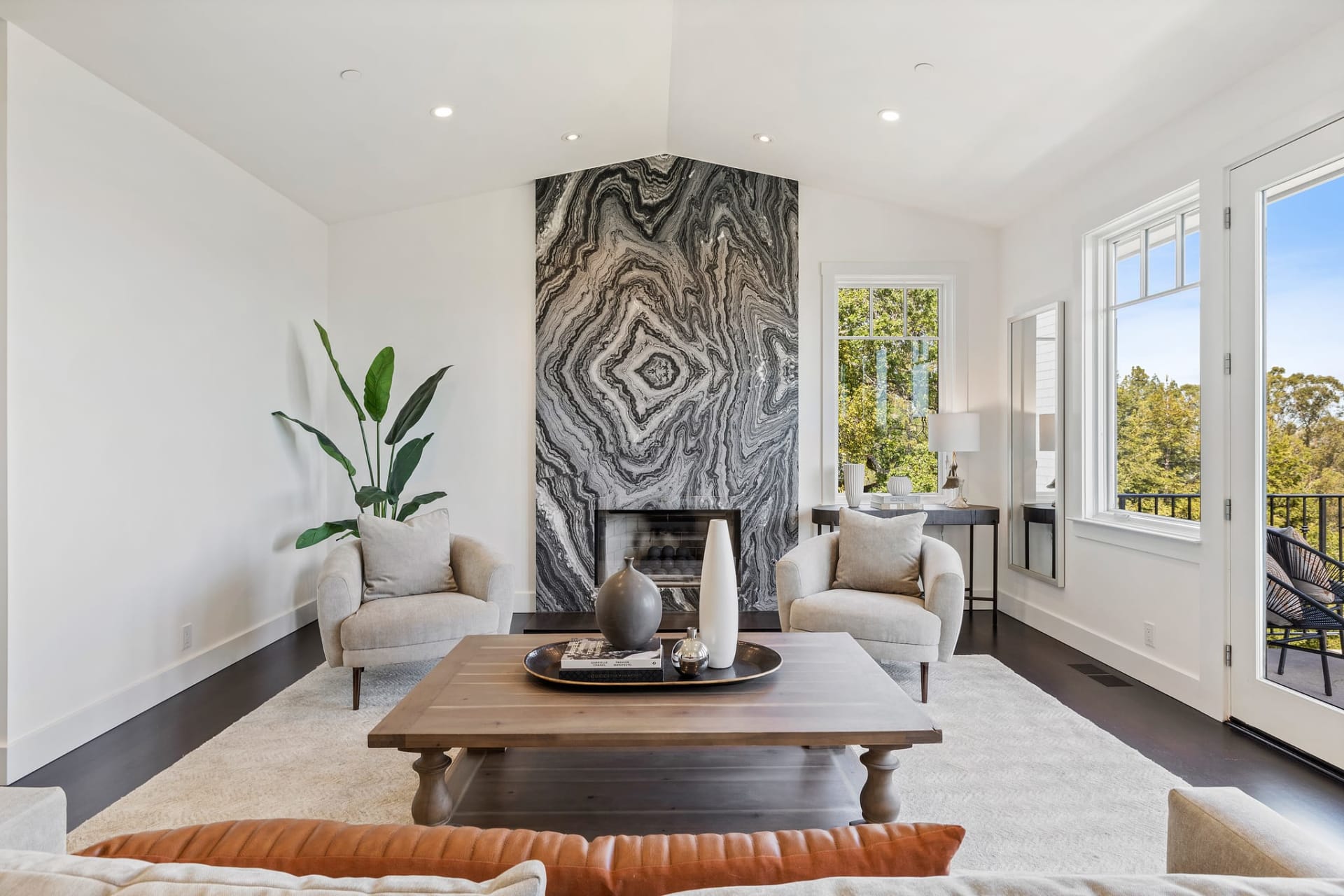 When it comes to standout wood pieces, The Pegasus Team loves the unique look of burl wood. "We love heavy grain wood pieces such as burl wood. These natural imperfections in the wood contribute and add to the originality of a stage. We enjoy incorporating this in our larger furniture pieces or as a decorative statement piece."
Finally, the team recommends embracing retro style, curves, and traditional pieces to give a home a unique personality. "This year is about embracing the past while living in the present. Incorporating and combining the retro style, playfully curved anchor pieces and traditional accents we can bring forth character and history to provide a home with a personality that is uniquely its own," they said.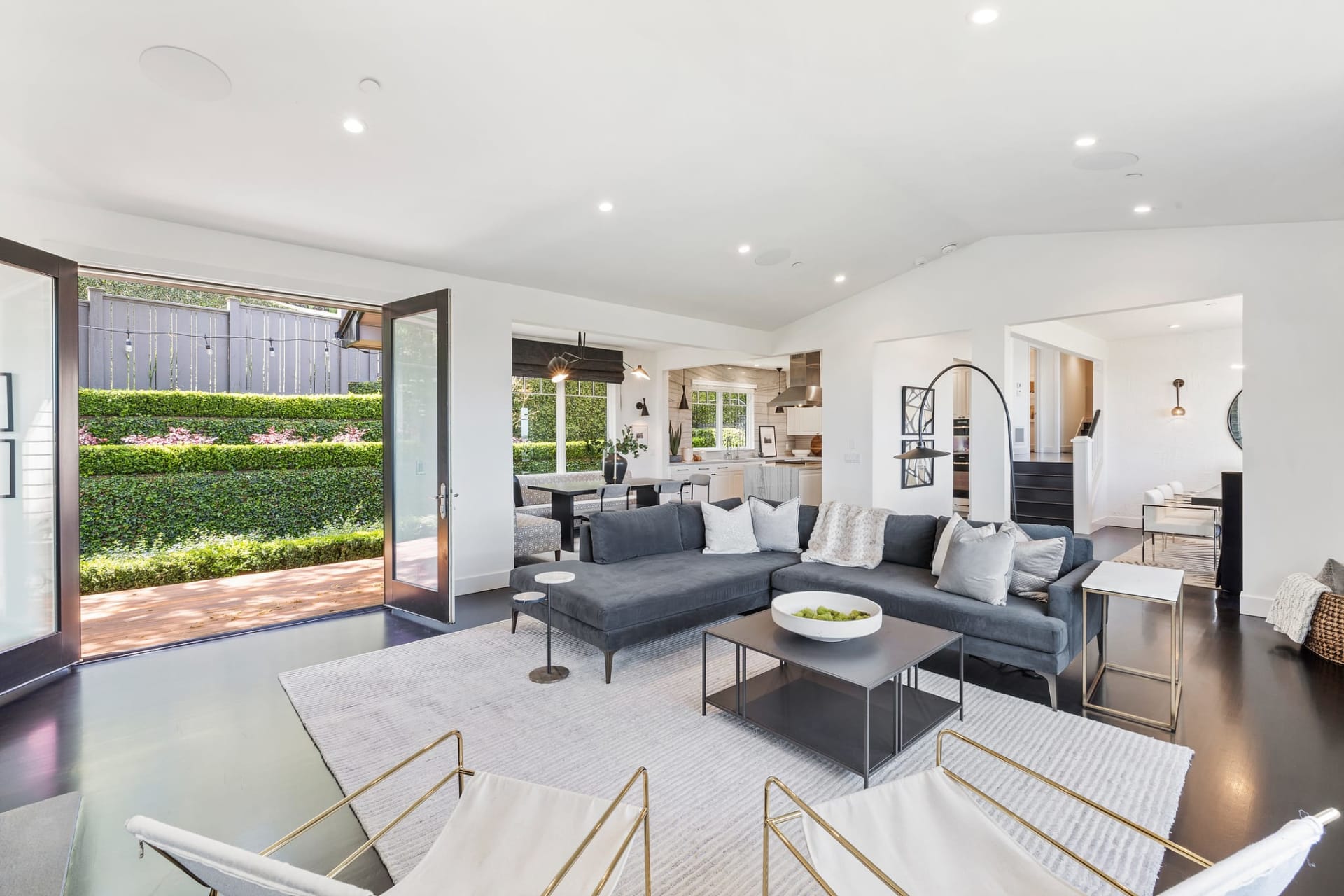 Now, let's talk about Marin real estate. As one of the most sought-after areas in the Bay Area, Marin has a lot to offer both buyers and sellers. If you're looking to sell your Marin property, staging is an essential part of the process. By incorporating these trends into your home, you can make it more attractive to potential buyers and increase your chances of a quick sale. If you're looking to sell your home in Marin, you need a realtor who stays ahead of the curve. At Marks Realty Group, we know the Marin real estate market inside and out, and we're committed to helping you sell your home quickly and at the best possible price. Contact us today to start working together!