Homeowners who are ready to sell in San Rafael couldn't choose a better time to list. With the current seller's market, there are more interested buyers than there are homes listed in the area, so you will likely get plenty of interest in your home. However, this doesn't mean you don't have to put your best foot forward when it comes to preparing your house for listing. The San Rafael homes and condos for sale that will get the quickest (and highest) offers are those that are updated, priced right, and that potential buyers can envision themselves living in. One of the key components to successfully selling is to stage your home correctly. Here's how.


What is Home Staging?
Home staging involves rearranging furniture, adding or removing décor, and designating a purpose for each room in your house as a way of preparing it for the market. The goal is to make houses in San Rafael as appealing to potential buyers as possible to encourage them to make offers. You can have a professional stage your home, you can stage your home yourself, or you can get your home virtually staged to increase its appeal to those viewing it online.

Research shows that homes that have been staged got higher offers from 31% of buyers and sold an average of 87% faster than those that have not been staged. These stats prove that it is well worth it to put the time and money into staging your home effectively.
The Do's of Successful Home Staging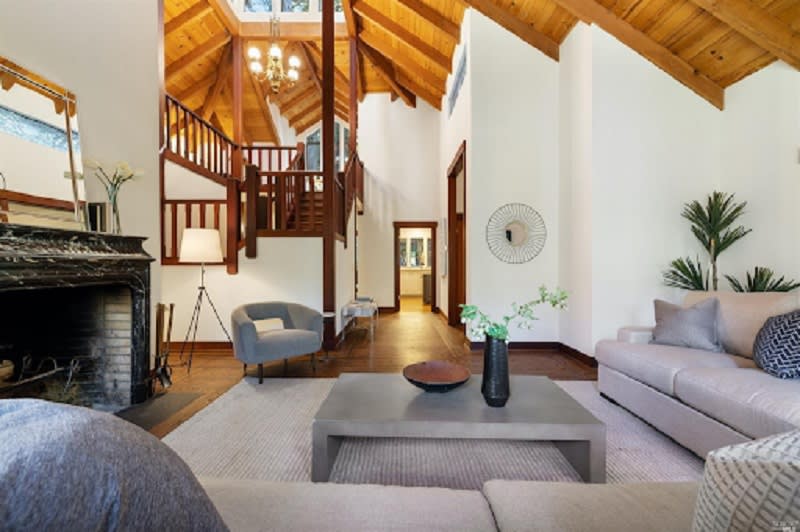 ◾ DO pay attention to curb appeal. Staging is not just about the interior of homes for sale in San Rafael. To make sure your home makes a good first impression, make sure your lawn is cut, any overgrown trees or shrubs are trimmed, your outdoor lighting is functioning, and any cracks or other damage on the driveway or porch are fixed. Take your curb appeal to the next level by adding some colorful plants or flowers to the porch or walkway and by painting or replacing your front door.

◾ DO declutter. Clutter is distracting to buyers and may make it seem like your home has not been well taken care of. Go through your home and remove excess décor, furniture, papers, clothing, and anything else that is taking up space and you don't need on a daily basis. For those items you do need, consider storing them in bins or suitcases to make them less visible to buyers.

◾ DO depersonalize. Buyers cannot imagine themselves living in your San Rafael home for sale if there are pictures of other families on the walls and hobby materials covering the counters in the spare bedroom. As part of the staging process, remove any items that are highly personal or that are not universally appealing, like unique artwork or colorfully patterned pillows and curtains.

◾ DO focus on light. Those looking at houses in San Rafael gravitate toward homes that are bright, airy, and have plenty of light. Create this atmosphere by replacing heavy curtains with lighter blinds, replacing light fixtures that are dim or not working, and opening up window coverings prior to a showing.

◾ DO deep clean. There's nothing more off-putting to a potential buyer than a dirty home. Even if you think your home is clean, it can likely be cleaner. As part of the staging process, hire a cleaning company that specializes in preparing homes for listing.

◾ DO rent a storage unit. All your excess belongings will need to go somewhere, and it can't be in the closets or basement where potential buyers will see it. Rent a storage unit to store your belongings during the showing process and to get a head start on moving.
The Don'ts of Successful Home Staging
◾ DON'T try to do it all on your own. Listing a San Rafael condo or home for sale can be a stressful process — especially if you're trying to do it all by yourself. When you team up with an experienced stager, you can take some of the stress off your shoulders and ensure that your home will be prepped for listing by an expert. Not sure where to find the best stager? Ask your San Rafael realtor for referrals as he or she has likely worked with the best (and worst) in the business during their career.

◾ DON'T get emotional. Selling a home where you've spent a large portion of your life and raised children is an inherently emotional task. When staging, it's important to put emotion aside and focus on the goal of selling your home for the highest offer possible. This will help you depersonalize and not take suggestions from your stager or realtor personally.

◾ DON'T start doing major renovations. Staging is different from renovating and is all about cosmetic fixes. If you need to update the bathroom or redo the kitchen in order to increase value, do this before you begin staging.

◾ DON'T overlook anything that is broken. No one wants to buy houses in San Rafael that have broken door knobs, leaky faucets, or cracked windows, as they'll likely think there are more problems with the home they'll have to fix later. One of the key components of staging is fixing anything that is not in good working order.

◾ DON'T leave a "multipurpose room" unstaged. Think your prospective buyers will appreciate the flexibility of a multipurpose room? Think again. Buyers want to envision what they will use each room for, and they need your help to do so. If you have a room without an intended purpose, consider staging it as a dedicated home office or a guest bedroom.

Ready to add your home to the San Rafael market? To ensure your home is competitive and appeals to your target buyer, follow the above list of staging dos and don'ts. Make sure to reach out to a professional local agent like those at Marks Realty Group for help with the staging and selling process.