Whether you're considering selling your luxury home or want to invest to increase its value, there are lots of practical ways you can optimize your space. For example, making smart improvements and renovations will give the house a new and fresh look. Additionally, staying updated on the current house market and real estate trends can further help your home's ROI. Timing is everything when it comes to selling, and being informed about what's going on will help you make the best decisions for you and your family's future.


When preparing your home for sale, another fantastic step to take is staging the rooms in your house. This will let buyers envision the space as their own and increase your dollar value. Since buyers generally consider the master bedroom, living room, and kitchen to be the most vital spaces in the house, you will want to focus your efforts on these areas to maximize your impact. From landscaping the yard to updating your kitchen's look, here are some ways to get the best return on your investment!
Renovate the kitchen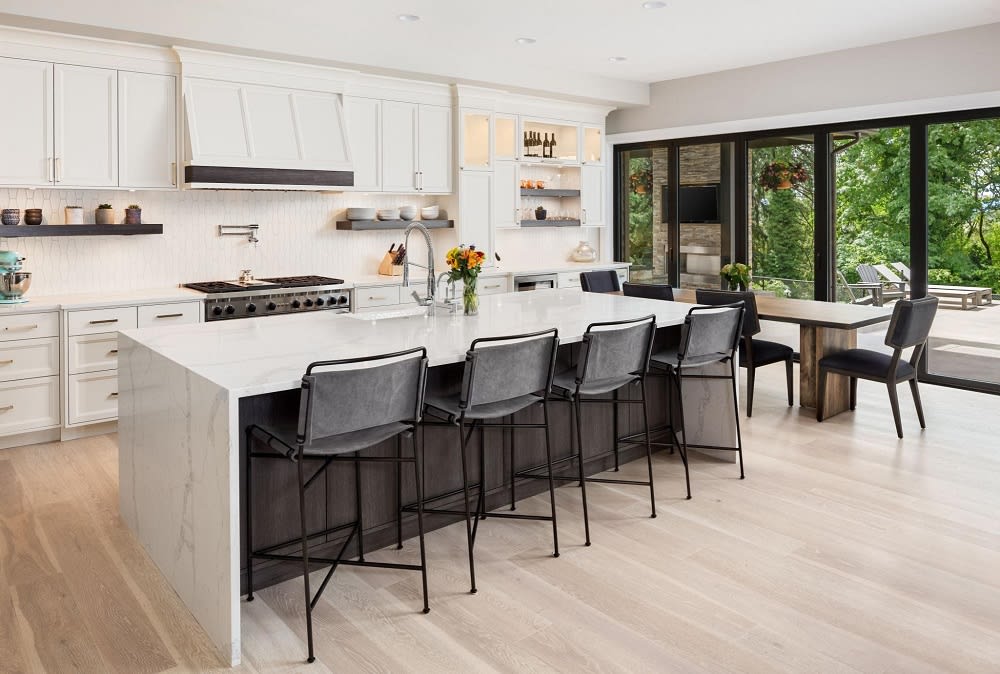 If you're considering selling your home, updating and renovating the kitchen is a great way to go. Buyers typically look for a kitchen with a classic, clean, and modern look. As well, wide and open spaces make for a fantastic spot for cooking, dining, and gathering.
So, what's the first step to take when redoing your kitchen? To start, you want to sketch out a plan for what you want it to look like. This means coming up with an incredibly detailed plan and vision for your new and improved kitchen, including how extensive the project will be and what you will be remodeling. This will also give you the opportunity to dream up your vision for the space and determine how much money you want to put into it.
You also want to make sure you understand the scope of your project. Do you want to do minor updates and innovations? Or will this be a full-scale remodel and work-up? Once you have your plan in place, you're ready to begin making changes to your kitchen.
Make sure you do away with any outdated features, including cabinets and vinyl flooring. Since these are often some of the first things buyers notice, this will raise your ROI significantly. Furthermore, you will want to consider remodeling the flooring and updating the sinks. This will give the kitchen a completely different look and leave it with a polished air of modernity.

These remodels will add increased value to your house and your investment in the long run. Last but not least, update or replace appliances. Modern appliances will immediately appeal to buyers since it means one last thing they have to purchase.
To put this into perspective, one must ask: what are the hard figures for a return on this kind of project? According to financial expert Dave Ramsey, the
national average return on a kitchen model is almost 54%
. This is certainly a solid reason why redoing your kitchen is worth your consideration, time, and work.
Remodel the bathroom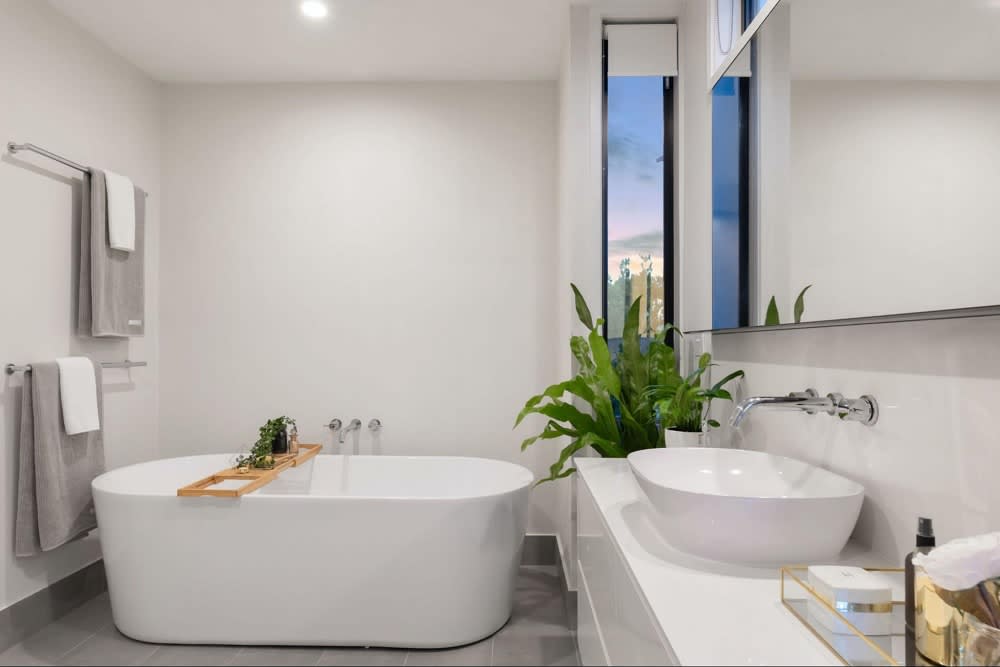 There are a variety of bathroom remodels such as standard, midrange, and upscale. Depending on how in-depth you want to go with your renovation, you can expect to receive a return of anywhere from
56 to 70.1%
. Of course, there are several factors that go into this, such as the current real estate market, your house's market value, and how much money you're willing to put into it.
From replacing ceramic tiles to putting in new lighting, there are a number of ways you can improve your bathrooms' appearance and function. For a more simple renovation, you can update the tiles, put in a new toilet, and replace the vanity counter. This will give a new, fresh look to the bathroom and further add value to your house.

For a more elaborate remodel, you may want to consider making structural changes to the layout of the washroom or expanding it. Some examples of this include installing new shower doors, painting the walls, or putting in a new sink. A noteworthy quality of many luxury homes is handicap accessibility.
Landscape the yard
When contemplating investing in your home, an attractive and well-maintained yard is an absolute must-have. Giving your yard some TLC will increase its curb appeal and make it a place where you and your family will enjoy spending time. From planting a garden to installing a pond, there are lots of amazing ways you can brighten and shape your yard to fit your vision.

To begin, consider the design and vision you have for your property. What does your dream porch and yard look like? What vegetation would be right for it? Are you looking to create a private sanctuary where you can immerse yourself in the wonders of nature? Or perhaps you want to make your yard into a friendly space for the whole family to enjoy evenings together and grill with the neighbors? Whatever you imagine for your outdoor space, you certainly won't regret the landscaping you put into it.

One of your first steps in the process should be to focus on the trees and bushes. Prune trees as needed and trim the shrubs. This is the perfect opportunity to evaluate what vegetation your front and back yards need, and continue accordingly. For instance, does your yard lack trees and shade? This could be a great time to plant some trees and bushes. Just remember, these will take time to grow and will require consistent care and attention. Still, trees will make a huge difference in the landscape by adding needed color, life, and warmth.

Next, remove and replace old, rotted, and dead plants. If you haven't kept up with your gardening habits, this is a great chance to start over and put in new species of plants. Once this step is complete, you can move on to the fun part: choosing eye-catching flowers that will add a vibrant splash of color. Perennials are a great way to go and are easy to maintain.

As well, consider what your porch and fences look like. Are they updated and maintained? Does the fence need repairs or a fresh coat of paint? These will add to the aesthetic and quality of your home.
Finish the basement
If your basement is not finished or updated, this one might be a great route for you. In the United States, a completed basement yields an
average return investment of 70 to 75% on your property
.
Since finishing a basement can be a fairly extensive project, be sure to consult professionals as needed. You will also want to make sure all insulation and moisture problems are solved. While these aren't the most "fun" steps of the process, they are absolutely essential for a safe, happy, and healthy basement.
The basement can be used for extra guest rooms, storage space, a play area for the kids, a family library, or recreational purposes. Last but not least, potential buyers will be happy to see a beautiful and finished basement. It will inspire them with ideas of how they can utilize the space.
Put in a patio or deck addition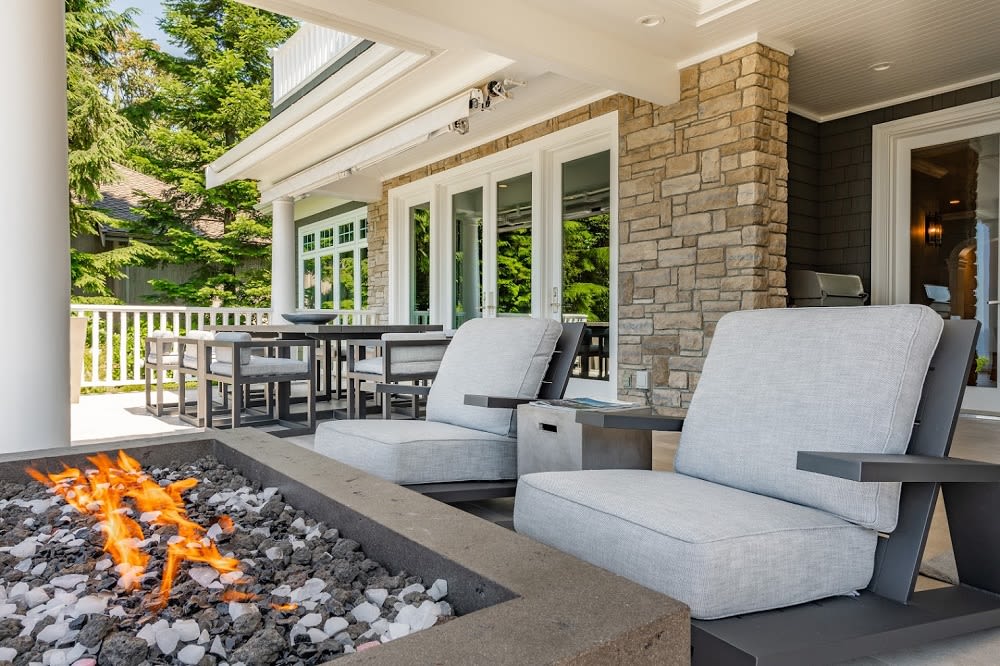 According to
Super Money
, the average return of putting in a deck is 73%. This percentage goes higher if the work was professionally done and the deck is made with top-quality wood. The return for a patio can be anywhere from 30 to 60%.
Putting in a deck or patio can be a great way to make the most of your home. It can create and open up a new space for having friends over, enjoying dinner outside with the family when the weather permits and is a fun way to soak up the beauty of nature while staying close to home. When contemplating your deck or patio, make sure to put in one that makes sense with your home's design and style. You want it to fit in naturally, not stand out like it doesn't belong.
Another tip to keep in mind is what purpose you want this deck to fulfill. Is it for hosting, an extra space for the kids to play in, or a quiet place to spend the evening with your book? Once you know how it will be used, you can begin to plan and design how it will look.
Are you looking for more information about real estate or want to learn more about our specific property listings? Feel free to contact
Marks Realty Group
for all of your luxury home, condo, or real estate needs. Our team would love to show you homes and townhouses for sale in our Marin, San Francisco, and San Rafael locations. Let's get started today to help you find your dream home!