Whether going the professional route or DIY, there's nothing quite as relaxing as a newly decorated home. Marin, California real estate is surrounded by beautiful nature, making it the perfect inspiration for a contemporary house design well-complemented by the environment.
Wooden decor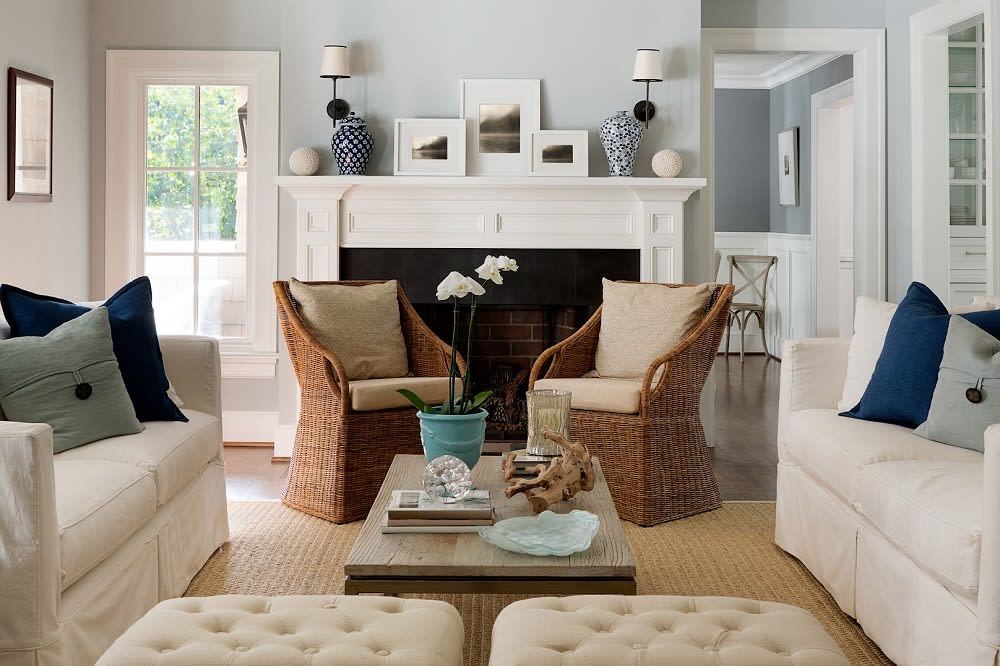 Wood has become one of the
leading materials
used by artisans and interior designers. Marin real estate can incorporate this one-of-a-kind design element to highlight the beautiful surrounding landscape. If you're interested in homes for sale in Marin and want to include wood in your decor, here are some ideas:
Look for one statement piece. If you have a grand, unique piece of wooden furniture to inspire the rest of the decor, it can help liven up the space.


Buy local. If you want a piece of furniture that is one-of-a-kind and want to support your community, consider going to a local business or market to grab that signature piece.


Consider using the natural shape of the wood rather than cutting it into a straight edge. A beautiful piece of wooden furniture can be strengthened by refining its raw, organic edges.


Be sure to protect your wooden furniture with natural wax or orange foil. Chemical cleaners can cause damage to your unique decor.


Check out local artisan events and curated shows. This will allow you to get an up-close and personal look at custom pieces and get inspiration for future ideas. Meeting your local craftspeople and artisans will also enable you to discuss options for creating unique decor.


Be brave and bold with your wooden decor. Different shapes and types of wood paired together in one room can look beautiful and inspirational.


Don't forget to use smaller pieces such as stools and side tables to warm up the space.
Biophilic design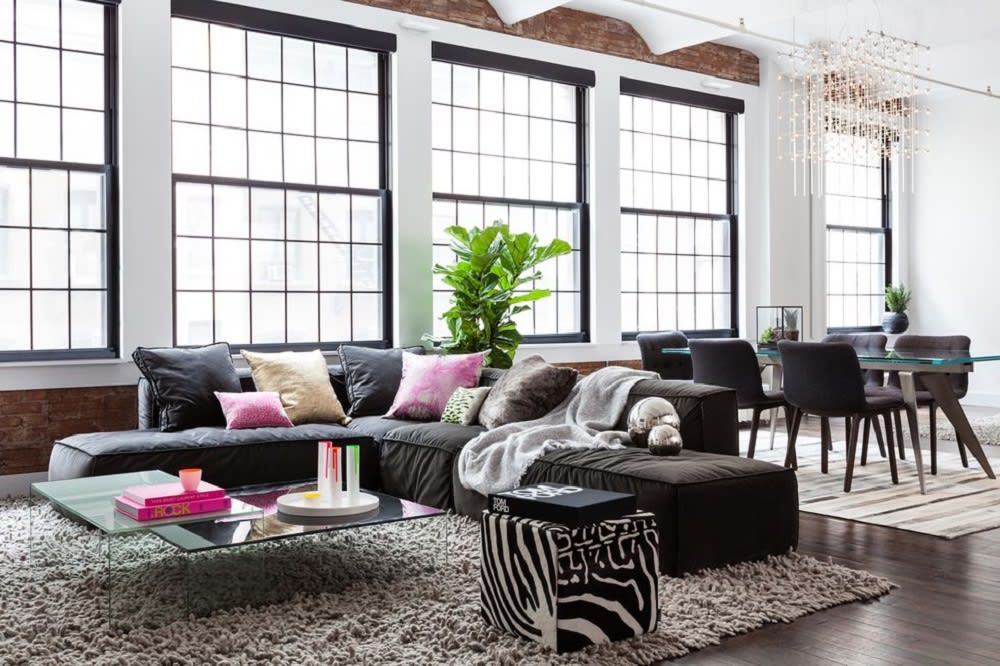 As with wooden furniture and decor,
biophilic design
is primarily influenced by surrounding nature, making it perfect for homeowners or buyers in the Marin real estate market. Biophilic design typically uses wood along with spaces that include organic geometries. This design style utilizes architectural structures and shapes to integrate nature with the artificial environment.
This type of design relies on refining and integrating the natural world. You can do this with furniture and decor and utilize natural light and ventilation. Additionally, you can incorporate plants to create a more visual connection with nature. If you're looking to make your home stand out among Marin homes for sale, biophilic design is the way to go.
Vibrant patterns and colors
Trends are known to recycle over time, and the same goes for interior design.
The bold and vibrant decor
is reminiscent of past decades, as in the '60s and '70s. Homes in Marin can bring in the surrounding outdoors with different shades of green. Muted hues, for example, can be offset with vibrant accents of orange or blue to make the space look more colorful and inviting.
In addition, interior designers anticipate seeing more terracotta, sage, and mustard colors in upcoming trends. Mid-century inspiration includes trademarks like peg legs on cabinets and tables, teak wood tones, and accentuated textures.
Sustainable decor
Sustainability has become a trend not only in fashion but also in home decor. Like with trendy fashion pieces, it's possible to find one-of-a-kind signature decor and furniture at thrift stores and local markets. Craftspeople and artisans often find ways to make pieces from sustainable materials better for the environment. These often custom designs are perfect for making your home look rustic and warm.
A sustainable way of thinking can impact problematic aspects of the supply chain. For example, according to the U.S. Environmental Protection Agency,
10 million tons of furniture
go into landfills every year. When you invest in more sustainable, long-lasting materials to make your furniture, it slows down the furniture cycle and helps the ecosystem.
As a tip for anyone who loves treasure hunting for vintage items, quality vintage furniture is easily accessible online and is great for the environment.
Stylish outdoor furniture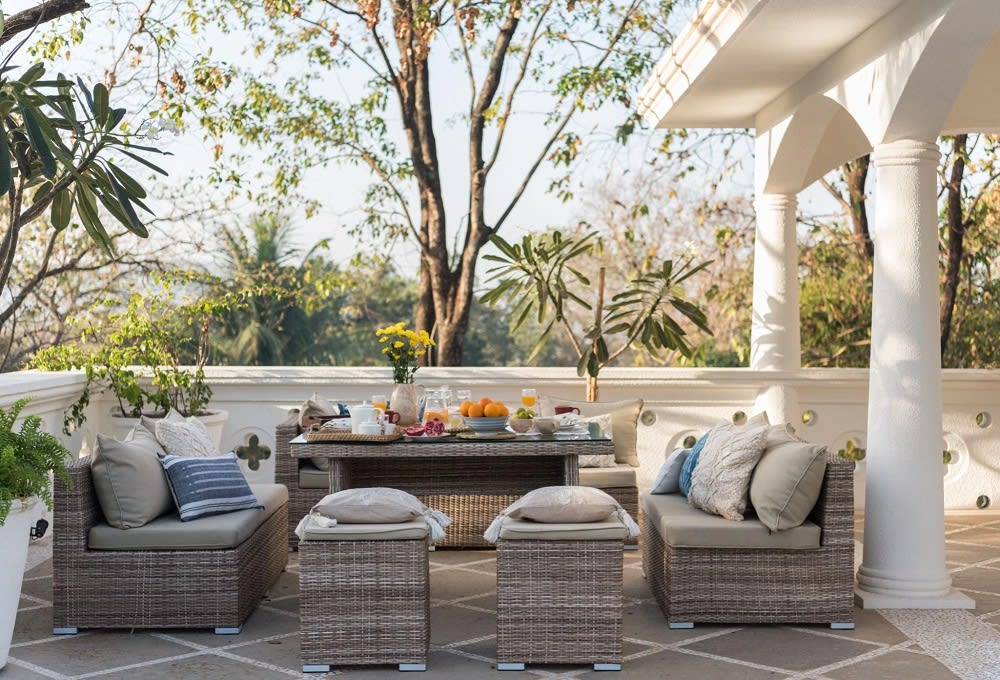 The pandemic has given homeowners a fresh outlook on what can be done with outdoor entertaining. An intentionally-designed outdoor space can expand the homeowner's living and entertaining space. Any outdoor space should be
approached logically
and connected to the interior. For example, shifting the outdoor dining area close to the kitchen.
Properties in Marin come with an astounding view, so a refined and trendy outdoor space is crucial to create a relaxing environment to enjoy your morning cup of coffee. When considering what furniture you want to fill the area with, first think about how you'll utilize your gorgeous outdoor space — dining, relaxing, entertaining, or perhaps, a combination of the three. Outdoor furniture should be comfortable and weather-resistant. Small, moveable tables are recommended for entertaining with cocktails and food. Furthermore, the outdoor design should be an extension of the interior and follow similar colors and patterns.
The overarching trend of decorating a home surrounded by beautiful nature incorporates the surrounding environment into your decor. Marin, California real estate comes with an exceptional view, so it's crucial to take advantage of its stellar landscape. Custom, signature, sustainable pieces are a must to make your home one-of-a-kind. If you're in the market for Marin real estate, reach out to an experienced realtor like those at the
Marks Realty Group
for an exceptional experience finding your next dream home.