As you search for your dream home among San Rafael estates or San Anselmo houses, it is easy to get overwhelmed by the sheer variety of architectural styles on display. Marin County features an expansive range of home designs, from the ultra-sleek to the ornate and stately. As a result, there is something for every aesthetic – you just have to know what you prefer. Fortunately, different styles have different trademarks for their designs, such as the bold colors of Victorian homes or the flat roofs of mid-century modern. So, who are you, in house terms?
Victorian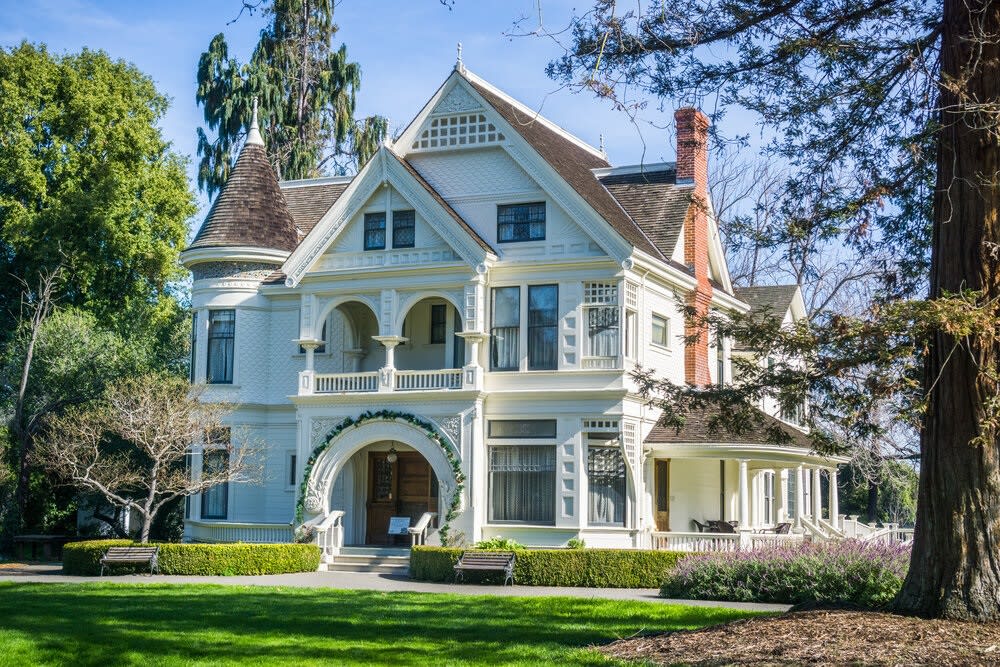 For over 100 years, Victorian architecture has remained unquestionably popular. Even as people began to fall in love with open floorplans – not typically found in Victorian homes – the gorgeous gables, storybook shingles, and cozy bay windows still managed to attract people to these homes. Additionally, because of the visual intrigue of the design, these houses look exceptionally good in various colors, from sweet pastels reminiscent of Charleston's Rainbow Row to darker and dramatic jewel tones.
Signature elements of Victorian houses include their wrap-around porches, big enough for an
outdoor living set
so that you can enjoy relaxed summer evenings watching the sun go down. There also tend to be significant amounts of woodworking detail or other ornate features – these developed as a nod to mass production when machines became more commonplace.
A substyle of Victorian architecture is the Queen Anne look. These houses maintain the steep roofs, detailed shingle work, and other features seen in Victorian architecture, but they are more sprawling homes, with extended wings, multiple chimneys, and several porches. Large and extended families will likely want Queen Anne homes, as they offer more space overall.
Mediterranean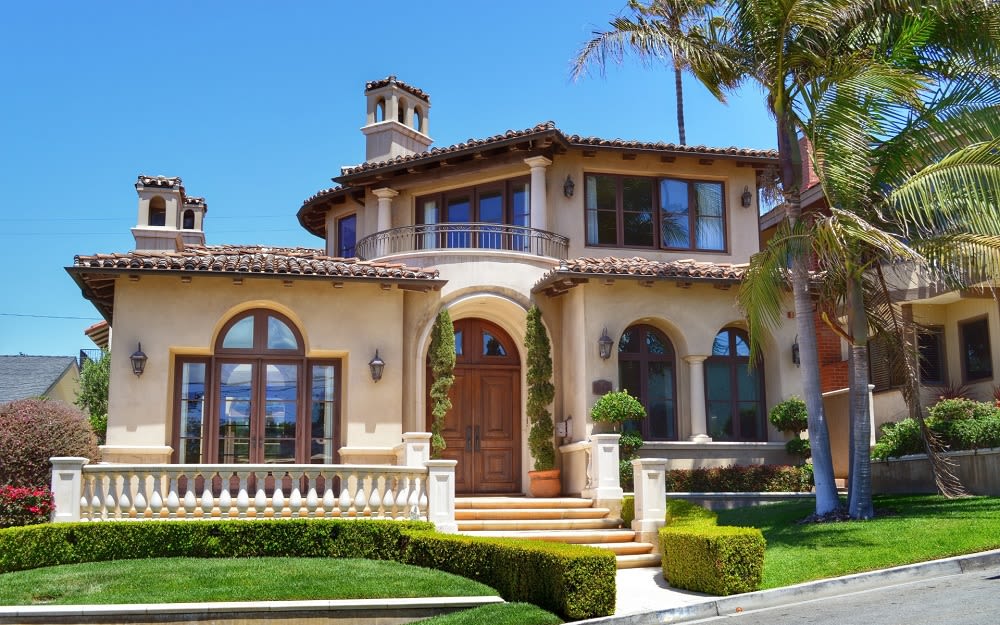 Several styles fall under the broader category of "Mediterranean," but overall, these homes will share a few features – stucco exteriors, tilework, a spacious outdoor room, and terracotta roofs. Mediterranean homes are extremely popular throughout California, as the
plants that grow in the local climate
look amazing against these homes. Plus, the key characteristics of Mediterranean homes are designed for warmer weather, so they often are more comfortable to live in during the summer and generally warm, year-round weather California experiences.
Spanish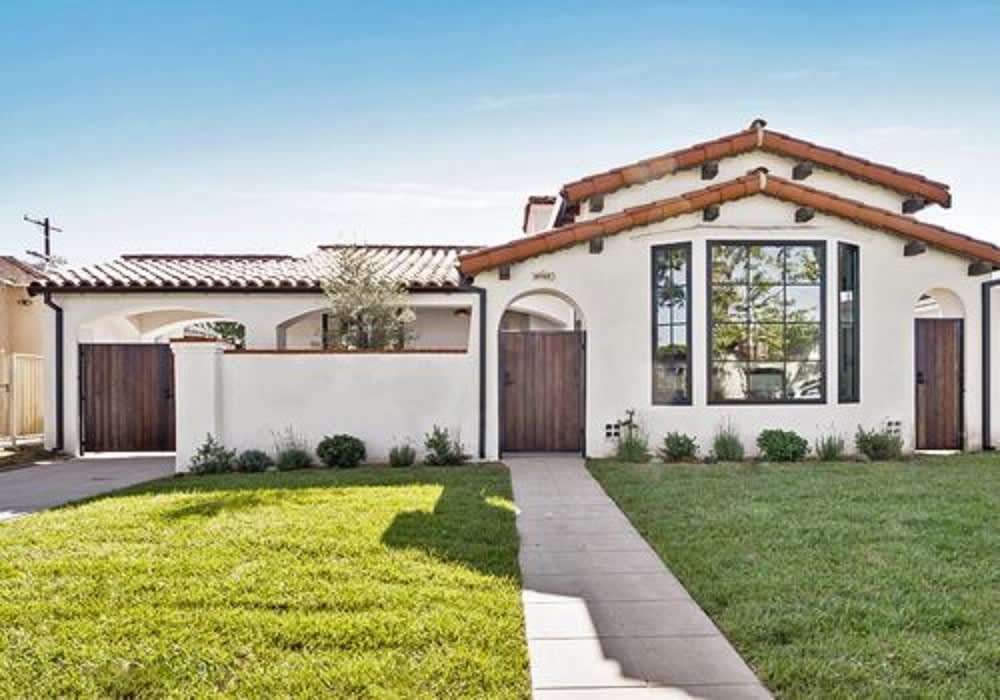 Due to the Golden State's Spanish missionary roots, Spanish-inflected architecture is the most popular subset of the Mediterranean architectural style in California. Gothic or Byzantine designs also often influenced these homes, with wrought-iron fences and details. Still, the Spanish influence shines through, with arched doorways, columns, quatrefoil windows, and faux (or even real!) bell towers reminiscent of old Catholic churches.
Italianate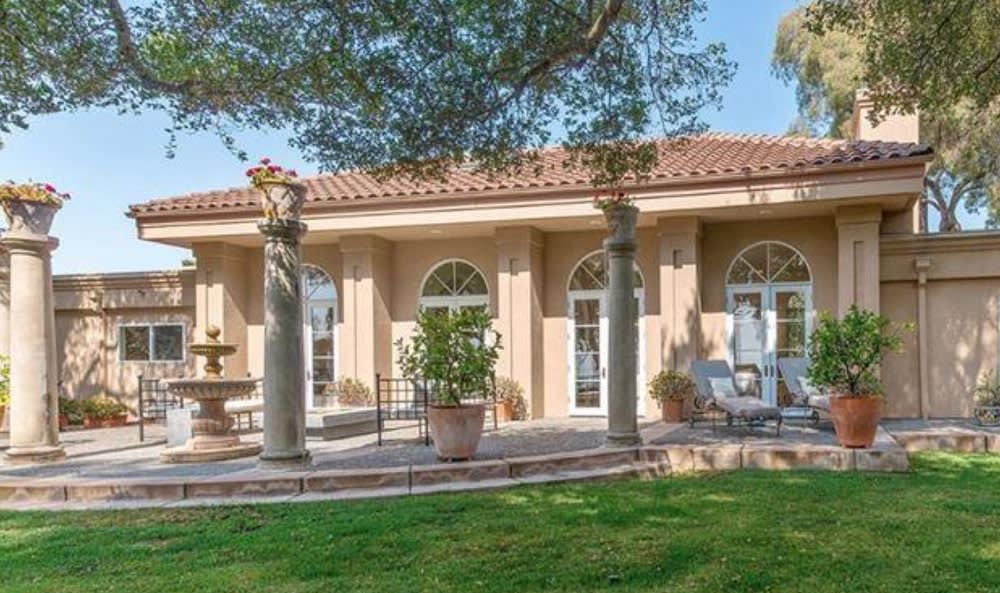 Italianate homes are another subset of the Mediterranean style. Instead of the beautiful desert-golden color, the stucco will likely be white on these homes, but you'll see definite similarities in the design. Italianate homes feature increased detail work on their columns, doorways, and arches. However, the core of the home is still square, and outdoor comfort remains a priority, just like other Mediterranean-style homes.
Pueblo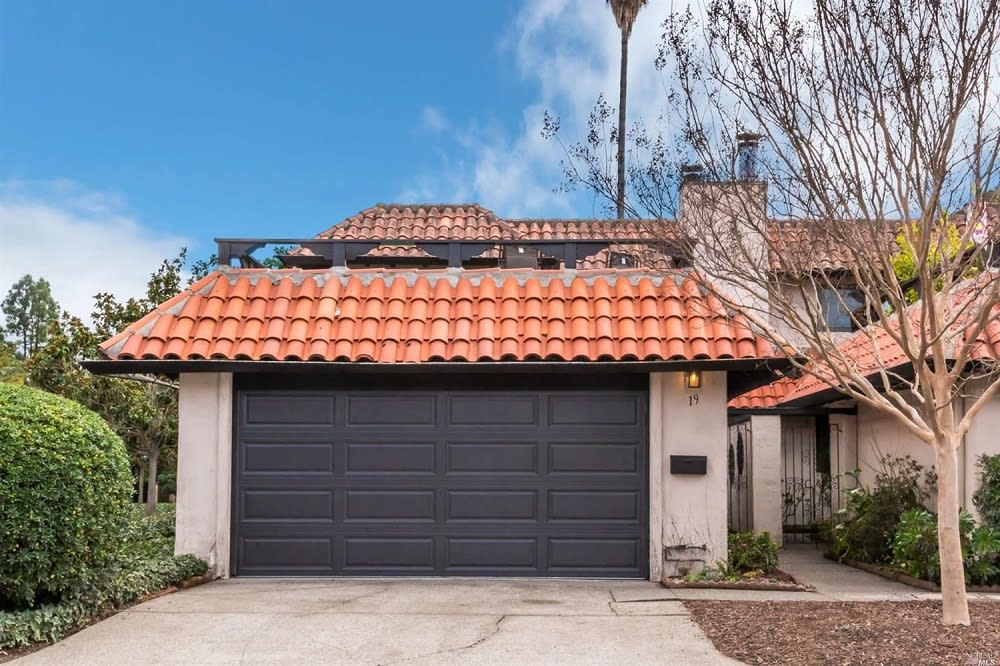 Pueblo houses don't actually fall under the category of Mediterranean homes, but there are still definite similarities between the two styles. Pueblo homes are inspired by certain Native American tribes' clay homes that feature stucco exteriors, columns, and tile, like Spanish-style houses do. There is an openness to the floor plan that makes the entire home feel comfortable and welcoming.
Tudor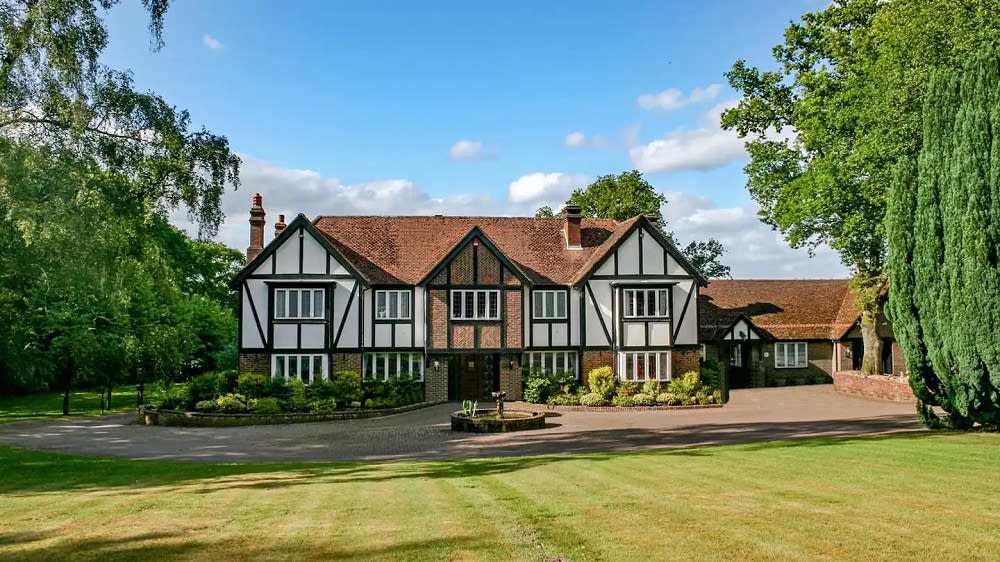 While not Mediterranean, Tudor houses still bring a similar and distinctly European vibe to the areas they're built in. Their exteriors feature bay windows and brick or stone facades alongside clean white stucco with defining half-timber detail on the upper levels. Interior doorways may be somewhat rounded off, and these kinds of homes will almost always feature a gorgeous, eye-catching fireplace. Asymmetry is standard, with windows clustered together, an uneven number of gables, and even the door is placed on one side of the front of the house rather than centered. These details lend a storybook feel to the home, which is perfect for those who lean towards idealism and romanticism.
Luxury California Ranch
The California Ranch is one of the most popular on the West Coast and remains a favorite throughout the entire country. Developed in the mid-20th century, as privately-owned cars became more commonplace and people moved out of the cities and into the suburbs, these one-level homes are spacious and simple. Their design is often heavily influenced by Spanish or Craftsman architecture, with defining features including pitched roofs, an attached garage, and a large, glass sliding door that leads from the kitchen or living room into the backyard. These days, luxury ranches still span only one floor but have often been remodeled with the latest bells and whistles.
Mid-Century Modern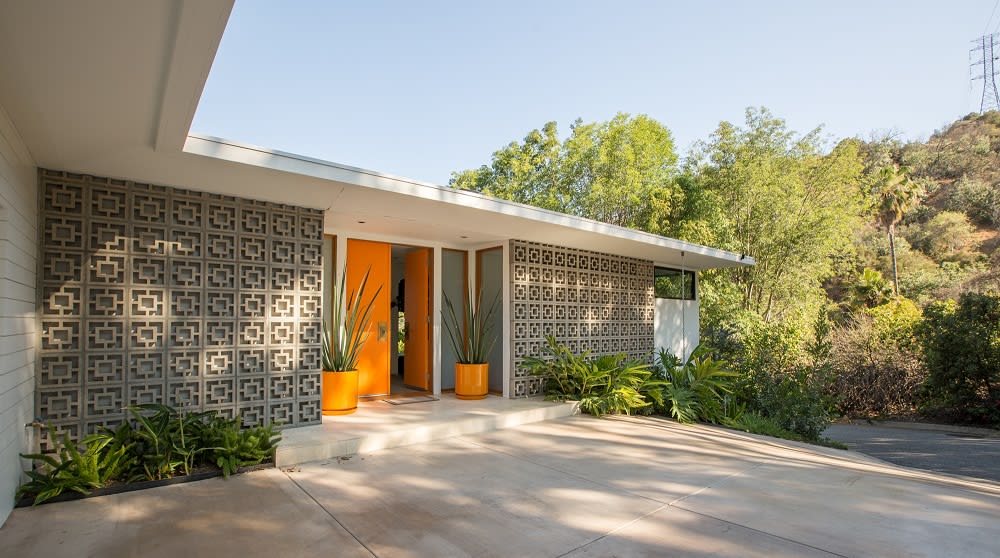 While mid-century modern homes are also often one-level like California Ranch homes, these houses are a bit sleeker and more minimalist. Large windows, flat or low-pitch roofs, and open floorplans are characteristic of the style, and often-small details bring natural components indoors. The space in this kind of home is designed to be more functional than it is attractive, although mid-century modern homes can still manage to be quite impressive-looking. Famed architect
Frank Lloyd Wright
, known for using nature to inspire and accent his designs, greatly influenced this style.
Colonial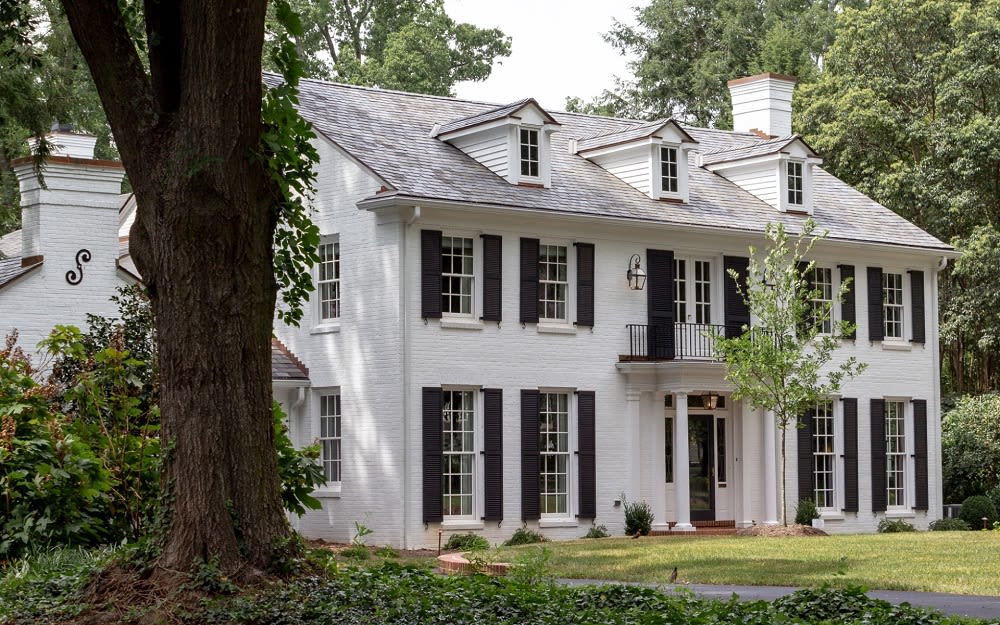 As their name implies, these homes have their roots in America's Colonial period, around the time of the American Revolution. They are big and square, exceedingly symmetrical, and often follow the rule of communal spaces on the ground floor and bedrooms upstairs. Windows are paned and frequent but are not excessively large.
A derivative of the traditional Colonial style, Dutch Colonial architecture often features a more open-floorplan, a roof with overhanging eaves that almost bring a barn-like vibe to the building, and dormers.
Cape Cod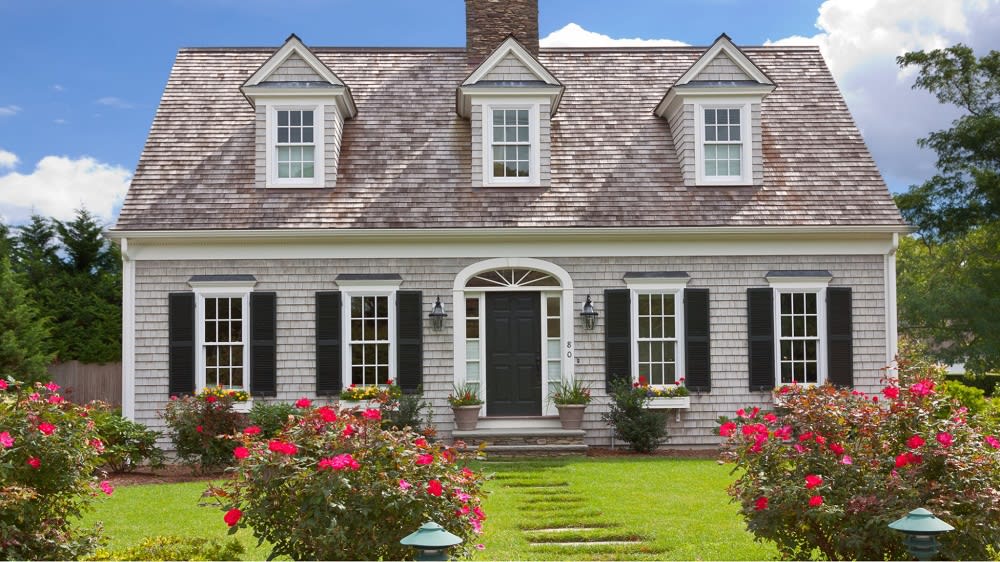 Cape Cod homes bring a bit of New England to California and are the houses you picture overlooking peaceful bays. Similar in their general layout to Colonial homes, Cape Cods have a more cottage-like look, with shutters, dormers, and shingles adding visual interest to their boxy shape. Their steep roofs were initially designed to keep snow from Northeastern blizzards from piling up but now have developed into a signature aspect of the design. Cape Cod houses tend not to be overly ornate, as they are more focused on being comfortable for families instead of impressing strangers.
Georgian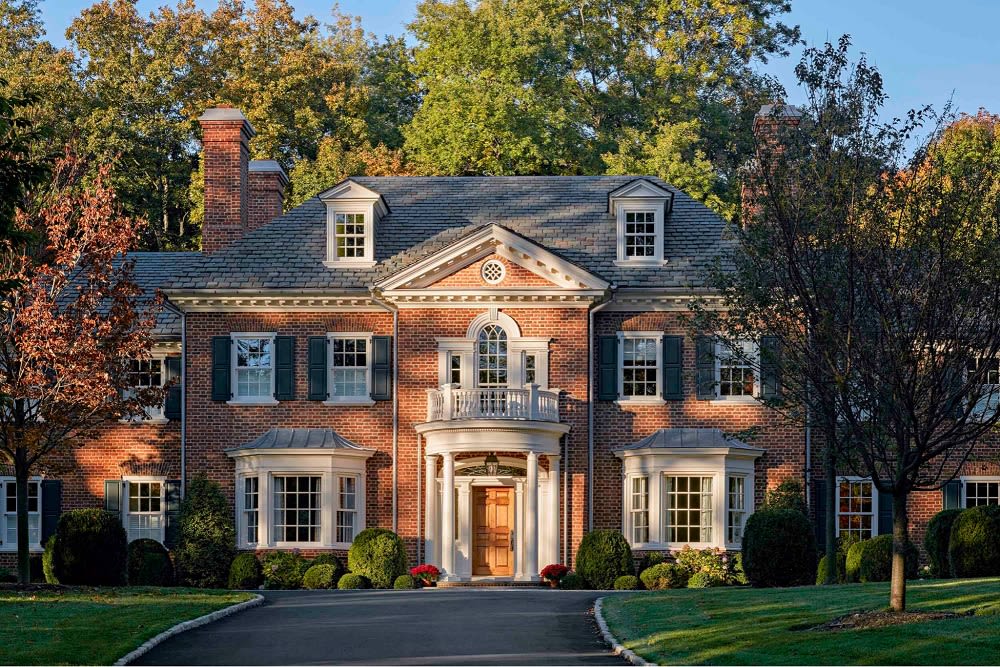 Georgian homes are similar to Colonial houses in their shape and style, but they tend to have an increased focus on gorgeous detail work. The design is focused mainly on symmetry, with windows carefully created to be perfectly proportional and aligned, and includes some influence from classical Roman and Greek buildings, particularly with the columns. The houses tend to look very large from the front, with their floorplans stretching wider than they do deep – this was intentional, as it made the houses look more majestic to visitors. However, this does not mean the space isn't actually there, as Georgian houses can prove to be quite expansive.
French Provincial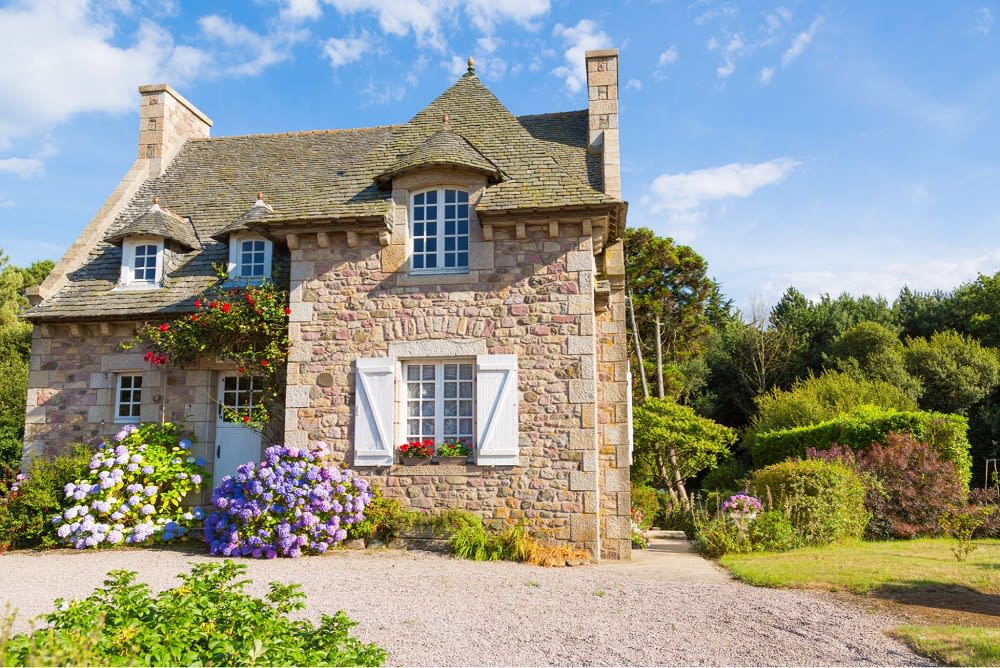 Enjoy the romantic look of the French countryside in a French Provincial home. These brick beauties are designed to resemble French country manor houses and often feature copper detail (one of the few home styles in California to do so), steep hip roofs, and small balconies on their upper floor. The facade is often stone or brick and relatively flat, although you can sometimes find a tower or turret from which to pretend you are living out your noble life. While the outside is imposing, majestic, and just a bit romantic, the inside leans more toward the farmhouse aesthetic: sweet and welcoming with an open kitchen and plenty of warm wood.
Craftsman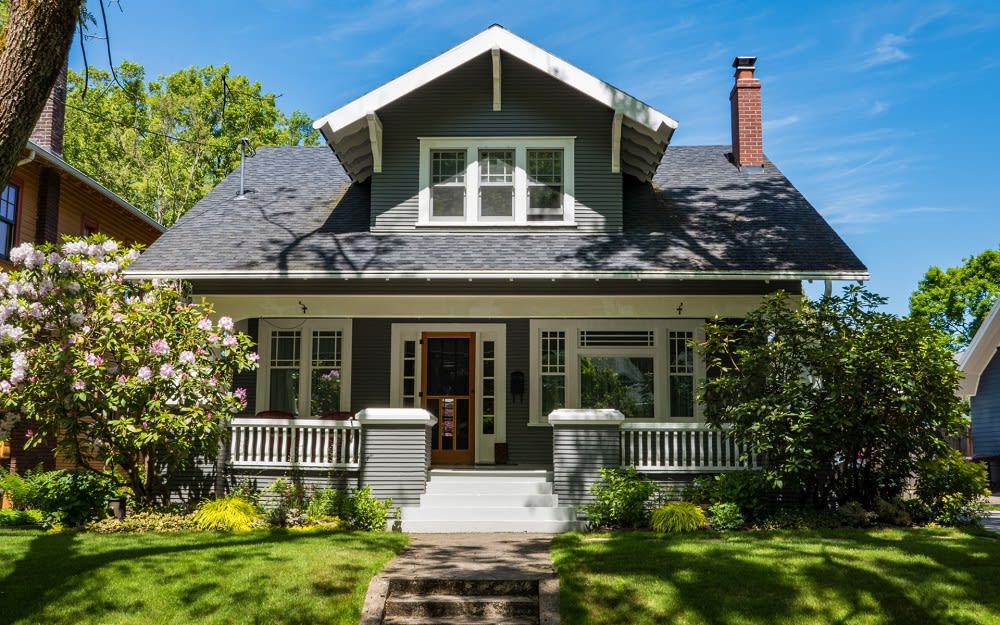 Those who like simple, clean looks tend to love Craftsman architecture. The floorplans are open, the details are simple, and the lines are clean. Wide porches and large footprints – Craftsman homes can be single-or-double-level but generally have sprawling rooms – are signatures of the style. The exterior generally features, at least in some part, natural materials like stone or river rock and, in some cases, even wood planking. The roof will likely be a low gable that opens up the front of the house more than a closed and imposing hipped roof.
Chalet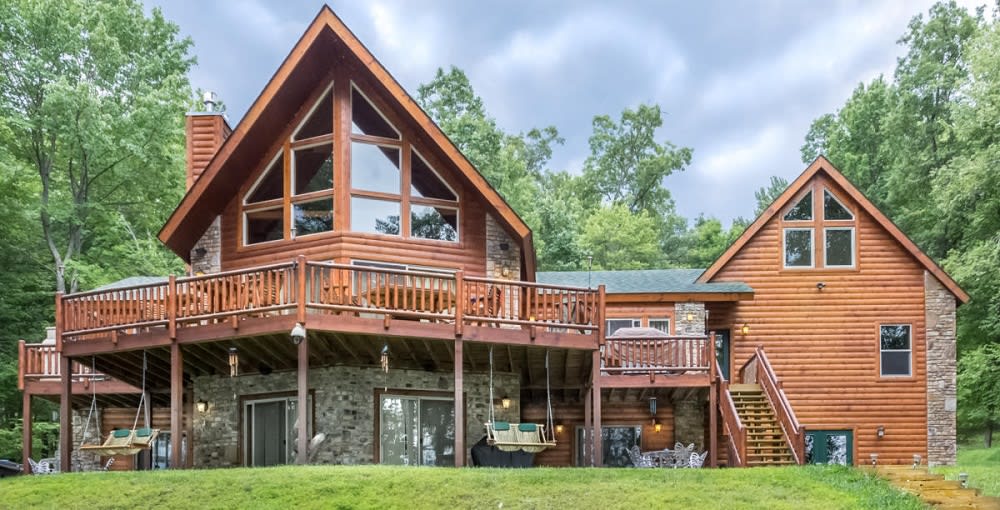 Chalet-style houses are an excellent example of Craftsman influence. The exposed rafters, clean lines, and natural materials all lend well to houses that fit into a rocky mountain landscape while maintaining a feeling of warmth and community. The large windows are also great for houses with amazing views, bringing the scenery right into the room.
Find homes for sale in Marin
Being able to tell your real estate agent that you want a Craftsman-style home or that you dream of living in a Tudor-style cottage can significantly speed along the house-hunting process. Jonathan Marks, a real estate agent at
Marks Realty Group
, can help you find your dream home or, if you can not decide on a style, can show you the different options. Regardless of what you choose, you can likely find it in
Marin County
.
Contact Marks Realty Group today
.