Labor Day is summer vacation's last hurrah (even if most kids are in school already). Make the most of these last days of summer with a fun family outing or activity in Marin or elsewhere in the Bay Area. Many of the destinations and activities here close up shop after Labor Day, so this is your last chance to visit until next summer!
Here are our 12 ideas for terrific family outings this Labor Day Weekend:

McNear's Beach is a 55-acre county park located on the shores of San Pablo Bay. It's the a perfect place to go on a warm day to wade in the bay, swim in the pool, picnic, fish, take in spectacular views of the San Francisco Bay Area, and more. Admission to both the park and the pool is free! Labor Day is the final open day for the pool this season.
Angel Island is a great place for a family day trip, with plenty of opportunities to picnic, hike, ride a bike, learn, and just take in the surrounding natural beauty, plus there's a boat ride involved, too!

Take a road trip to Pacific Grove, Asliomar Beach and visit the Monterey Bay Aquarium. With a close proximity to the Bay Area, plenty of things to see and do, and an amazing coastal location, Pacific Grove is an ideal place for a family getaway this Labor Day Weekend.
The San Francisco Presidio is always a fun place to explore. Visit museums, play on the Civil War Parade Ground lawn, go bowling, and visit historic sites. The Presidio Tunnel Tops is built on top of the Presidio Parkway tunnels and offers amazing Golden Gate views as well as natural open space, picnic sites, lawns and gathering spaces, food trucks, and an incredible two-acre nature play space for kids.

Take a fun and exciting train ride with the kids. There are plenty of opportunities to take a real train ride in the San Francisco Bay Area and Northern California, even if it is on a working scale-model!

Most water parks in the San Francisco Bay Area are open for summer hours through Labor Day! All offer thrilling water slides and gentler aquatic adventures like lazy rivers, wave pools, and kids' activity areas. (Don't forget the amusement park junk food, too!) They're fun for all ages.

Head to Berkeley's Tilden Park for hiking, nature, a farm, a historic carousel, steam trains, and more. Head east over the Richmond–San Rafael Bridge and up into the Berkeley Hills, where you'll find Tilden Park, a 2,000-acre playground where there's literally something for everyone. Part of the East Bay Regional Parks system, Tilden is so big and there's so much to do here, that it really bears repeat visits!
Morton's Warm Springs is a family resort famous for its geothermally heated pools filled with natural mineral water. It's a fantastic place for a family day out, with multiple pools, picnic areas, an organic cafe, and more.
Visit the Oakland Zoo's awesome California Trail to get up-close-and-personal California wildlife in eight new animal exhibits and see some amazing views of the San Francisco Bay Area.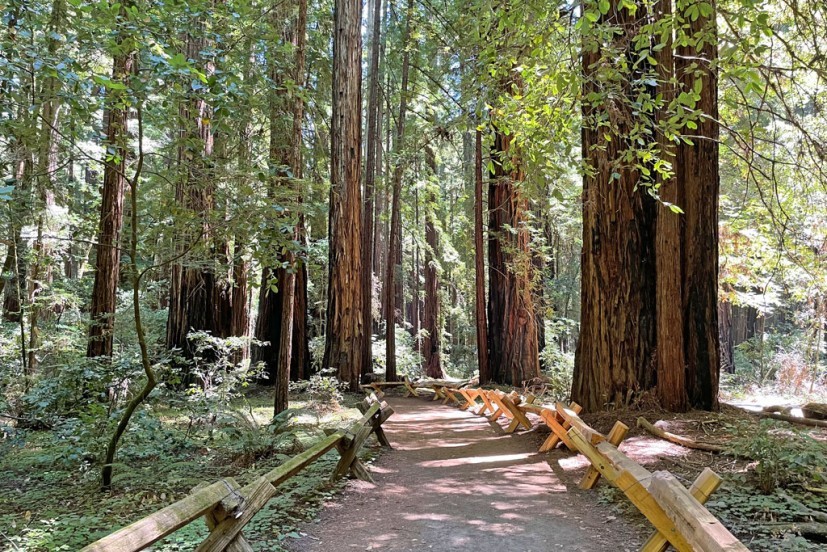 Armstrong Redwoods State Natural Reserve in Guerneville offers an old growth redwood forest experience without the crowds you'll find at places like Muir Woods. Wander among the giant trees and marvel at their enormous size. Bring a picnic to enjoy while you're there.

Try one of our 8 awesome summer hikes for Families in Marin. All of these hikes are easy enough for everyone in the family to tackle, and many are manageable with a sturdy jogging-style stroller. We've included our favorite summer hikes from all parts of Marin.

Spend the day at one of Marin County's beaches, From Heart's Desire Beach and Chicken Ranch Beach near Inverness to Stinson and Rodeo Beaches, there's something for everyone.
Have fun this Labor Day Weekend!
Source: Marin Mommies