Do you currently live in San Rafael, or do you plan on visiting the San Rafael area this summer? If so, you're in luck. The summer weather in San Rafael is unbeatable, with highs in the 80s, plenty of sun, and very few clouds in the sky. This makes it an ideal place for those who enjoy spending time outdoors hiking, hanging out on the beach, or attending one of the exciting events in the area. If you'll be in San Rafael this season, here are some suggestions on how you can best enjoy the outdoors.


Site of a historic Chinese American fishing village, China Camp state park is the ideal place for hiking, mountain biking, and taking in scenic views. Located on the shores of San Pablo Bay, this park is spread over 1,600 acres and features the China Camp Museum as well as a preserved fisherman's cottage. If you want a break from your San Rafael home and make a weekend of your adventure, there are walk-in campsites for public use.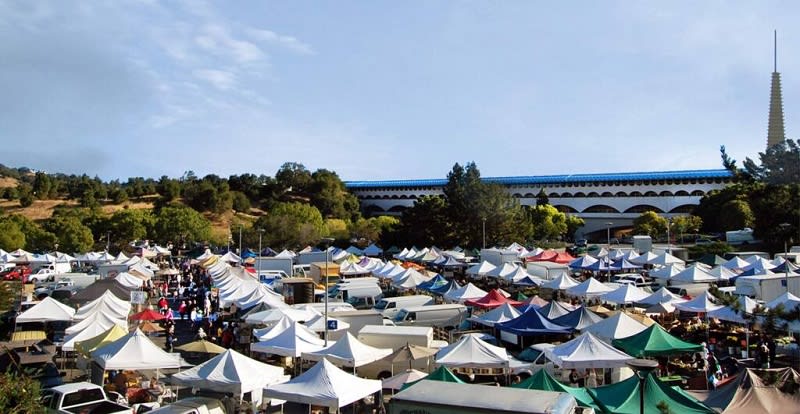 Credit: North Bay Business Journal

Want some fresh, organic veggies, beautiful flowers, or fresh-baked goods for your home? Make plans to attend the Marin Farmers Market that takes place every Sunday, rain or shine. This is the third-largest farmers' market in the state of California, with more than 200 local artisans, farmers, and food purveyors involved. Owners of nearby San Rafael homes flock to the market to listen to local musicians, eat delicious food, and support local artists, small businesses, and farmers. You'll be sure to find something you love while wandering the outdoor aisles at the market.
Enjoy Some Bocce
Visitors and residents of San Rafael can enjoy the balmy weather while learning a new sport when they visit the Marin Bocce Federation. Hosted by an organization that is dedicated to promoting the sport, the facility has eight outdoor courts. It was developed in 1992 to help reinvigorate Albert Park and offer family-friendly activities for local residents. If you own San Rafael real estate and make the area your home, you can join one of the leagues that play March through October and boast more than 1,600 players. Just visiting? You can still stop by for some drop-in play on Tuesdays, Fridays, Saturdays, and Sundays.
Do Some Outdoor Dining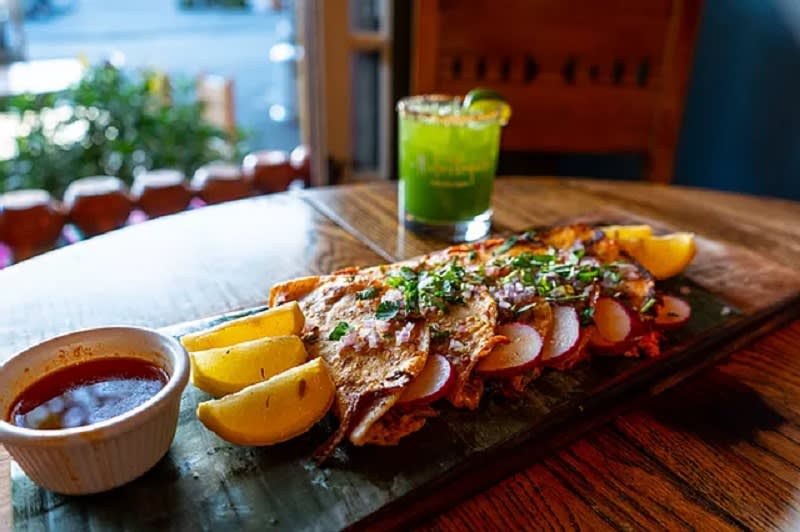 Why eat inside when the San Rafael summer weather is some of the best in the country? There are plenty of delicious outdoor dining options in the city, incorporating any style of food you can possibly imagine. Grab a patio seat at Il Davide and enjoy a traditional Italian dinner of house-made pasta and a bottle of red, stop into Le Chalet Basque for an outdoor dinner of escargot and salmon piccata, or listen to live music while dining on Mexican favorites like fish and shrimp tacos or Mole Poblano at Los Moles. Not hungry? You can still enjoy some outdoor relaxation by sipping a patio drink such as an In the Weeds (Tanqueray gin, lemongrass syrup, basil, lemon, grapefruit, and soda) at The State Room or a locally brewed craft beer from Pond Farm Brewing Co. Local favorites include the Dark Mast black lager and Wild West End barrel-aged sour.
Take part in some friendly competition with your friends or significant other and hit the links at Peacock Golf Club for a round of golf in the sun. A pillar of the golf community, this public course is popular with owners of San Rafael real estate. Both the golf club and the event center are winners of the 2020 Marin IJ Reader's Choice Award, and expert players, as well as beginners, will enjoy their time on the tranquil course. Before you tee off, hit the only all-grass driving range in Marin County, and don't forget to stop at the Rangecafe Bar & Grill after your game for some spicy chicken wings, Asian spring rolls, or a house margarita.
Families who live in San Rafael love spending time at Hal Brown Park, which features 26 acres of green space, beautiful views, and plenty of activities. You can stroll along the walking trail as you look at Mount Tam, explore the healing garden full of medicinal plants, or experience the onsite labyrinth. Bring the kids along to expend some energy on the two playgrounds or pack your own picnic to enjoy on one of the park's many tables.
Attend a Pacifics Game

There's nothing like going to the ballfield on a hot summer's day. Those who own San Rafael real estate cheer for the local minor league San Rafael Pacifics in the 1,000-seat Albert Park. Tickets are inexpensive, the park has a cozy, neighborly atmosphere, and there are plenty of nearby bars and restaurants where you can grab a drink or a meal after the game. If you want a more intense baseball experience, you can make the 40-minute drive to San Francisco and check out a San Francisco Giants game. This MLB team plays in Oracle Park, which seats almost 42,000 fans and has more than 15 nearby bars and restaurants you can explore after a game. Some fan favorites include Red's Java House for burgers and beers, 21st Amendment Brewery & Restaurant, and Little Skillet for chicken and waffles.

Live in San Rafael or planning a trip there this summer? Maximize your time in the sun by planning one of the outdoor adventures on this list. Have you fallen in love with the area and want to make it your home by purchasing San Rafael real estate? Reach out to us at Marks Realty Group for help with finding the perfect Bay area home for your family.