Underlying economic dynamics - interest rates, inflation, financial markets, employment - remain on the same general tracks as in recent months.
The Consumer Confidence Index jumped in July, hitting its best reading since October 2021: The Index is now about halfway between its historic low in June 2022 and the pre-pandemic reading in February 2020.
In Marin, the y-o-y price decline plunged from 14% in April to 7% in July. Based on current trends, it will probably continue to dwindle, and possibly disappear, in the second half of the year.
The first 2 charts review first annual home prices for a broad review of appreciation trends, and then 3-month-rolling prices for insight into shorter-term changes. This report also includes a review of home prices and market dynamics of submarkets within the county.
As always, reach out to our team if you have any questions, we're here to help.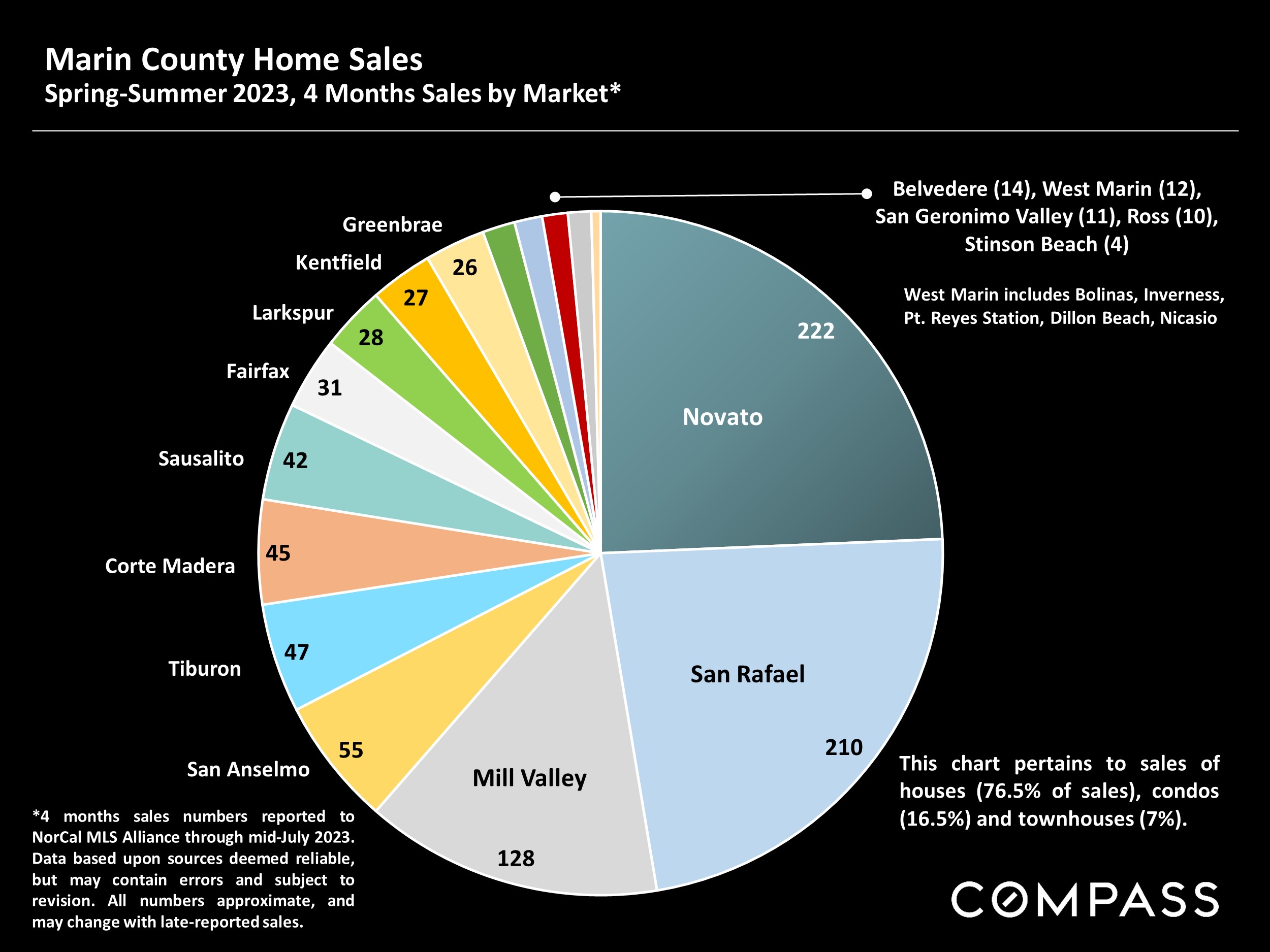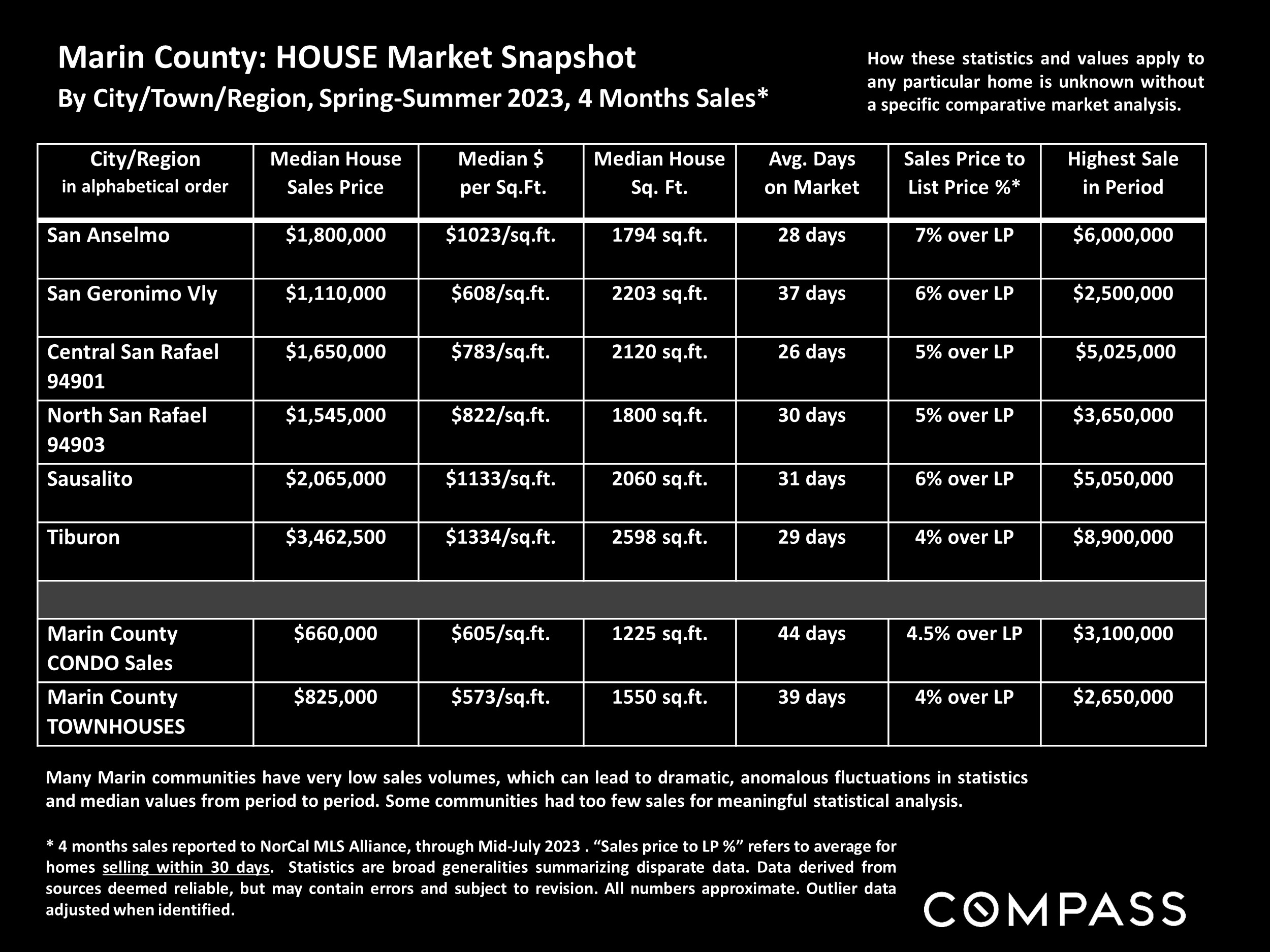 SEE THE FULL MARIN COUNTY REPORT