Opportunities for family fun are nearly endless in the North Bay. For kids who want to play in the great outdoors or parents who want to invest in cultural learning opportunities, there is something to appeal to everyone. Pack your bag—it's time to get out of the house and go on an adventure!
1. Step back in time
San Rafael offers fun and educational ways to gain an appreciation for the region's past. The Mission San Rafael Arcangel, founded in 1817 and restored in 1949, offers tours of the site as well as a museum. The buildings are beautifully maintained and offer a glimpse of history and a quiet place for reflection.

There are many historical buildings to explore in San Rafael. Marin County Civic Center is the sole Frank Lloyd Wright-designed government building in the world. Down the road, a historical Victorian house is a home to the Marin History Museum, with a vast collection of artifacts and photographs of Marin County and its people. The Falkirk Cultural Center boasts beautiful gardens and ponds and plays host to a wonderful roster of events—such as tea parties, holiday celebrations, and musical performances.
2. Go camping
Stock up on s'mores and take an overnight trip to one of Marin County's great campsites. The Back Ranch Meadows and China Camp Campgrounds are both easily accessible and close to the water. China Camp State Park is the site of a historic Chinese American shrimp-fishing village, and there's a museum at the site that will let you explore the history while you're staying there. Coastal Scrub Meadow Campsite offers family campouts on the beach. It's a little farther away, but you'll get to sleep with the sounds of the ocean.
3. Explore life on a farm
Even if you don't go camping near Slide Ranch, it's still worth a visit for one of their many educational programs. The ranch is a fully operational farm that is dedicated to teaching children about sustainable lifestyles and letting them connect with animals. It offers a goat milking demonstration, summer camps, farm workshops, and tours.
4. Go horseback riding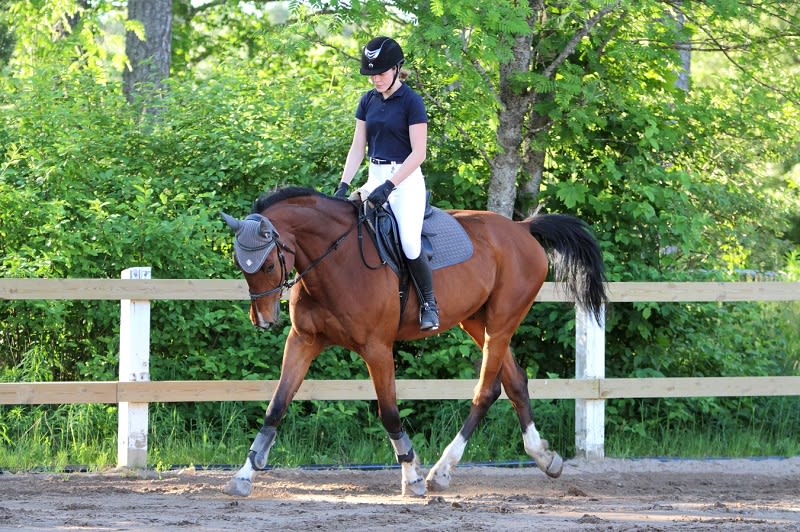 Less than an hour from San Rafael, Five Brooks Ranch is a superb option for taking a horseback adventure. The ranch offers family trail rides, carefully planned so anyone older than six is able to safely enjoy the trail. The trail rides last up to six hours and allow riders to explore the beauty of the Point Reyes National Seashore Park. If you have kids under six years old, they also offer hand-led pony rides around the nearby Mill Pond.
5. Get out on the water
Setting out on the kayak-friendly waters of San Pablo Bay is one of the best ways to see wildlife and take in the beauty of China Camp State Park and the San Rafael area. You can rent kayaks from Marin County Kayak Rentals at Bucks Launching.
6. Angel Island
A trip to Angel Island is a worthwhile, full-day adventure for families. Drive down to the Angel Island Ferry in Tiburon (this part takes a little advance planning as you need to reserve your spot) and take the boat across. The island offers hiking, whale watching, segway tours, and much more. They also host events like the Children's Outdoor Bill of Rights Day, which allows children a safe and exciting space to explore nature and connect with the past.
7. Enjoy the wildlife
Many types of wildlife call Marin County home, from owls to lizards to bobcats. Living alongside this special wildlife takes a willingness to share the land and a dedication to learning. WildCare is committed to a future in which humans are stewards of the natural world. The organization offers workshops and volunteer opportunities. On Nature Day, people of all ages come together for a naturalist-led hike on the Terwilliger trail; and Talons & Friends is a festival dedicated to offering residents up-close experiences with the bird species of Northern California.
8. Hit the Trail
There are gorgeous places to stroll within San Rafael's city limits, including Boyd Memorial Park Trail, which winds through the redwoods. China Camp State Park offers fifteen miles of well-maintained trails for all levels of hikers and bikers. Terra Linda Sleepy Hollow Ridge is another great trail for all levels, with gorgeous views and a chance to spot golden eagles.

For more adventurous hikers, a popular spot is Big Rock Ridge. The summit is the second-highest point in Marin County and offers spectacular 360-degree views of the Bay Area. Partway up the trail, hikers are given a view of Skywalker Ranch, with its rolling hills and aptly named Lake Ewok.
9. Catch a movie
Film Night in the Park hosts free outdoor movie screenings all summer long. Pack a blanket and a picnic and watch movies such as Tangled or The Goonies. For families with older children, Smith Rafael Film Center focuses on independent, foreign, and documentary films and plays host to the Mill Valley Film Festival.
10. Take the stage
San Francisco Opera performs at the Marin Center and creates a beautiful cultural experience for families. They also have Camp Aria, a place for youngsters to take artistic risks and express their individuality through art.
11. Get Creative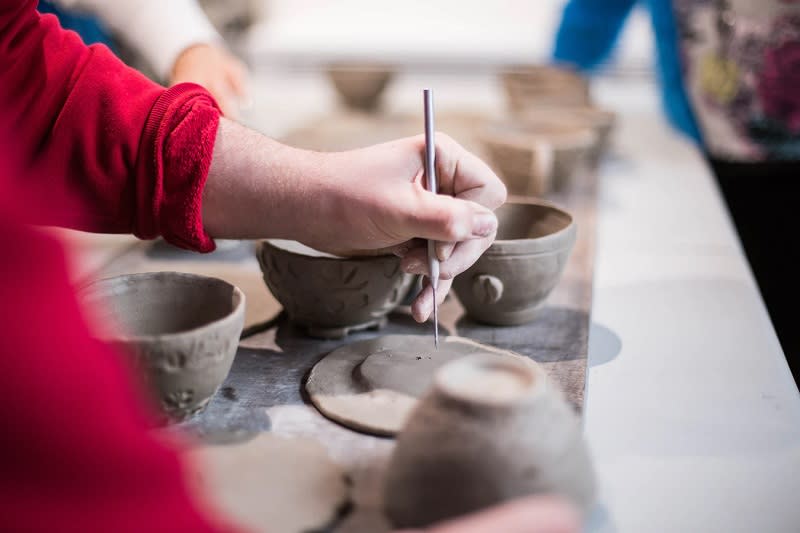 If you're looking for a hands-on art experience, locally owned pottery studio and art gallery Glaze and Confused offers classes for all ages and skill levels, including a mommy, me, and daddy class every Sunday giving hands-on instruction for parents and kids.
12. Go Golfing
McInnis Park Golf Center houses Marin County's only miniature golf course. It's open every day, has 18 holes and is free for kids under 4. There is also a 9-hole golf course, batting cages, and café.
13. Watch a ballgame
San Rafael is home to the Pacifics, who play all summer long at Albert Park. Pack some snacks and soak up the sun while rooting for the home team.
14. Visit the farmers' market
No matter the weather, tourists, and locals flock to the Sunday Marin Farmers' Market each week. The third-largest farmers' market in California, the market features nearly 200 local farmers and specialty food vendors. Whether you're there to buy groceries, shop for vintage goods, or enjoy a meal, there's something for everyone in the family. Enjoy live music while you browse the artisan stalls selling handmade ceramics, textiles, and jewelry.
15. Eat!
There are a plethora of restaurant options in San Rafael. Amici's East Coast Pizzeria, Rocket Roll (Japanese), Theresa & Johnny's Comfort Food (American), and Sol Food (Puerto Rican) are all kid-friendly favorites. Stop by Johnny Doughnuts for handcrafted doughnuts made with local ingredients, or Double Rainbow Cafe for an old-fashioned ice cream parlor and soda shop (whose vinyl seats and throwback decor have been a staple of San Rafael since 1988!)
Moving to San Rafael?
With its abundance of nature, family-friendly atmosphere, and proximity to San Francisco, San Rafael is a beacon for families hoping to buy a home. There are gorgeous neighborhoods full of luxury real estate in San Rafael, and Marks Realty Group can help you find the perfect piece for your needs. Contact us today to get started.