The Cantina
The Cantina is an excellent Mill Valley restaurant—perfect for a casual date spent lounging on the cozy patio and sipping on blue agave margaritas.

The Cantina offers traditional Mexican fare with a twist, as well as an extensive menu of spirits and cocktails. Popular menu items include enchiladas, tamales, flautas, and the Cantina chicken wings. The cozy atmosphere and exceptional menu make The Cantina a local favorite.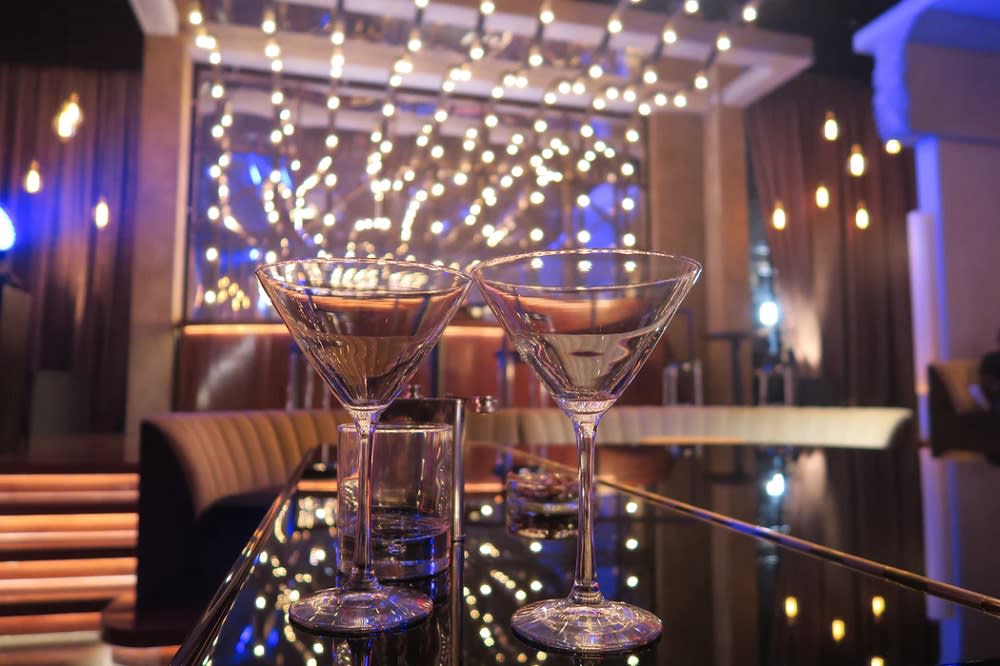 Piazza D'Angelo
Excellent southern Italian cuisine and an intimate patio make Piazza D'Angelo a favored date spot. This family-owned trattoria has been serving Marin since 1980 and continues to be a vital community establishment for romance.

Piazza D'Angelo offers tasty appetizers and drinks, including the pomegranate margarita and the Insalata di Pesche. Favored main courses include the spaghetti alla bolognese, fettuccine funghi verde, Saltimbocca di Pollo, and Vitello al Marsala.
Bungalow 44
Bustling nightlife and "New American" fare make Bungalow 44 a superb location for a Marin date night. This Mill Valley restaurant offers an upscale yet casual atmosphere, where patrons can enjoy excellent, hand-crafted dishes in a comfortable environment.

Bungalow 44 has a full bar and a fantastic small plates menu that includes the little gems salad and hamachi, served with avocado, crispy rice cake, Fresno chilies, and ponzu (as well as a cucumber tomatillo gazpacho!) Their main dishes include mac & cheese made with bacon, caramelized onions, mushrooms, truffle oil, and petrale sole. Finish your meal with a decadent sticky toffee cake served with warm butterscotch, Medjool dates, and vanilla ice cream. Bungalow 44 offers something unique among date spots in Marin.
Gravity Tavern
Gravity Tavern boasts an extensive wine and spirits menu, excellent surf and turf options, and a great atmosphere for cuisine and conversation. Gravity Tavern offers a few daily specials, and on Sunday and Monday nights, you can order the three-course special (complete with herb-crusted prime rib and roasted garlic jus) for just $35.

The tavern's Bangkok chicken wings, watermelon gazpacho, summer salad, and truffle Parmesan fries make for excellent starters, while their popular main course choices include the crab carbonara and steak frites. The vegan farro risotto is ideal for veggies lovers, featuring market veggies, garlic, and fresh herbs.

Of course, it's not date night without a cocktail in hand. The Double Bow Knot and La Contessa (which features Dolin dry vermouth aged 90 days in 100% American new oak) are popular choices. The drink menu is vast and varied, with an option suitable for every couple.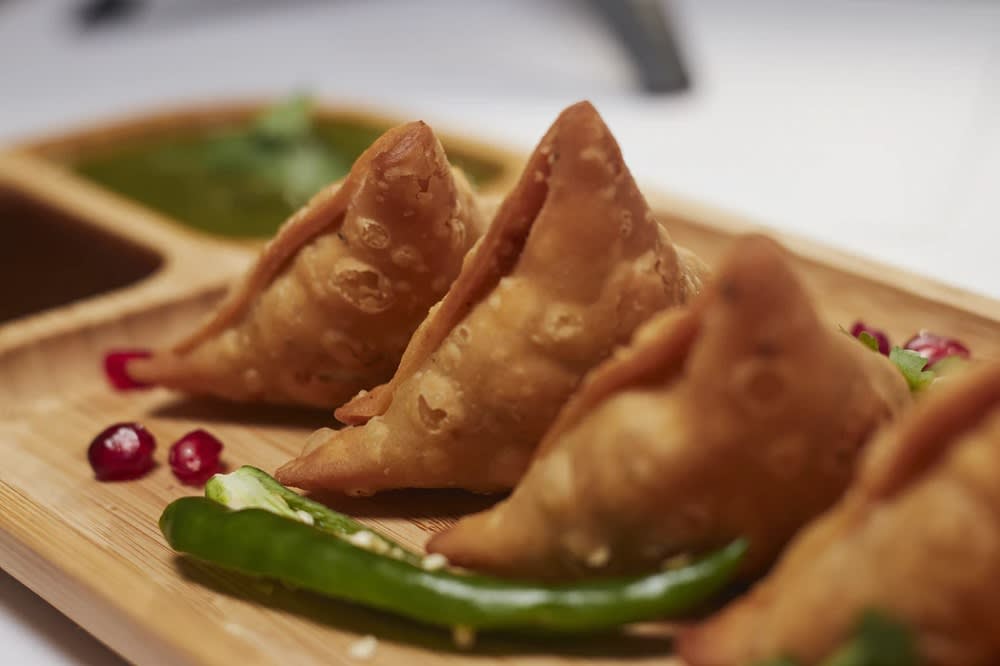 Prabh Indian Kitchen
For an exceptional Indian dining experience in Marin, try Prabh Indian Kitchen. Located in the heart of Mill Valley, Prabh offers a traditional Indian menu, a varied wine list, and an intimate dining experience in a converted house. This spot would also be an excellent choice for double dates, giving you the opportunity to explore the menu family-style.

Popular appetizers include vegetable samosas, lentil soup, and the vegetarian platter—which includes vegetable pakora, paneer pakora, aloo tikki, and samosas. Prabh offers some excellent main courses, including lamb korma (a savory dish that pairs well with garlic naan) and dum biryani, a rice dish prepared with aromatic long-grain basmati rice, baked in pastry sheets and served with your choice of veggies, chicken, or lamb.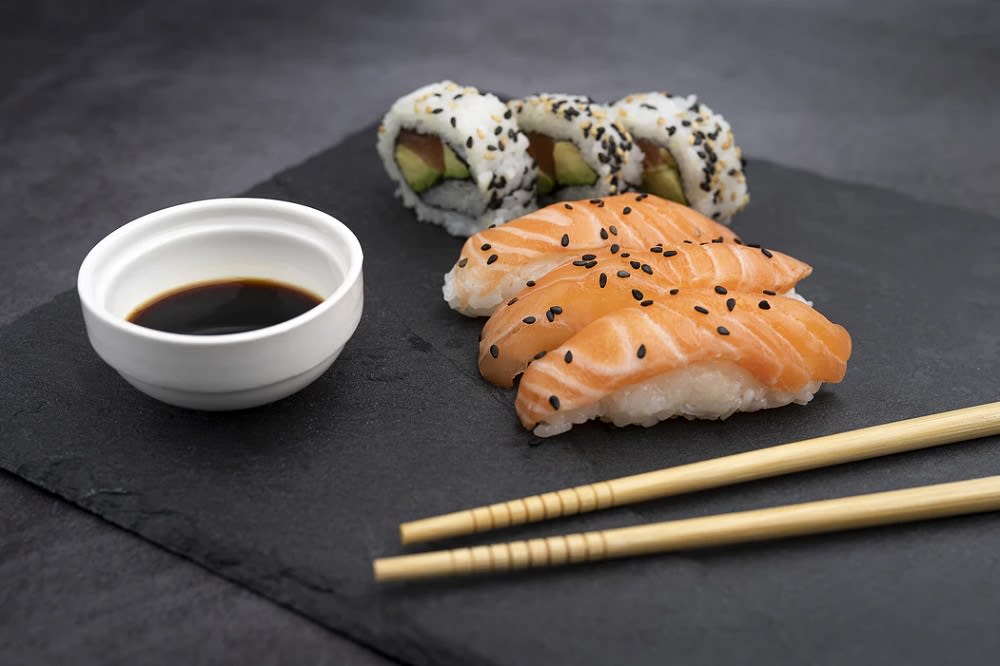 Samurai
Using a variety of cooking techniques, Samurai merges traditional Japanese fare with international influences to craft dynamic dishes that are perfect for date night. You and your partner are guaranteed exceptional sushi, sashimi, and entrées at this Mill Valley favorite.

Popular starters include the grilled mackerel, enoki mushroom or miso soup, sesame cucumber salad, mustard salmon and ahi poke salads, and tahini tofu salad. But without a doubt, the most popular main courses at Samurai are their sushi dishes. Trust the sushi chef by ordering the nigiri moriawase, a ten-piece plate of chef's choice sushi served with miso soup and cucumber salad. Sharing is encouraged at Samurai, order a few appetizers, sushi rolls, and sashimi to split with your date.
La Ginestra
Sumptuous wines, homemade pasta, and 56 years of business make La Ginestra a local favorite. Maria and Salvatore Aversa brought the flavors from their hometown of Sorrento to Mill Valley in 1964. A thoughtful marriage of Neapolitan and Italian-American dishes make La Ginestra a favorite date night destination in Marin. The locally grown organic produce and carefully crafted menu will have you coming back for more.

La Ginestra boasts delicious starters, including polpette (beef meatballs) and burrata cheese. Popular main courses include scampi, tender vitello piccata (made with pan-seared veal scallopini, butter, and capers), and their Neapolitan pizza. Moreover, La Ginestra's romantic atmosphere and classic Italian dishes make it one of Mill Valley's best date spots.
Buckeye Roadhouse
Buckeye Roadhouse is a Marin must-visit, offering a cozy rustic bar and an Aspen lodge-style dining room with beautiful vaulted ceilings and an incredible river-rock fireplace. Chef Robert Price utilizes fresh, local ingredients to craft an American menu with a modern Californian twist.

Pan-roasted artichoke with creamy tarragon dip and heirloom tomato flatbread is great to share and is followed nicely by a crisp wedge salad. Patrons love their 12 oz Brandt ribeye, which is served with garlic herb butter and twice-baked potatoes, and adorned with bacon and Point Reyes blue cheese. Other main course options include the Hampshire pork chop and chili lime brick chicken.

If you're looking to relocate to Marin, contact Marks Realty Group to find the perfect slice of Marin for your needs. Marks Realty Group is one of the most trusted, productive real estate teams in the Bay Area, and will ensure that your experience buying or selling a home is both empowering and stress-free.