San Rafael, also known as The City with a Mission, is the county seat of Marin, California. A vital component of the city is its business and entertainment culture, and with that comes restaurants and cafes galore. There is no shortage of places where you can grab a delicious cup of coffee. And not just run-of-the-mill coffee. We're talking coffee that makes you excited to get up and out of the house in the morning just so you can savor a cup or two.


Photo courtesy of aromacafesanrafael.com


Aroma Cafe
Bright and casual, Aroma Cafe offers breakfast options, sandwiches, and Mediterranean dishes to diners in its charming location that is decorated with artwork from local California artists.

In addition to the tasty food and drink, this spacious cafe provides a comfortable spot for patrons to pull out their laptops and get some work done, or to simply sit back and relax while people-watching, or enjoy a meal with friends.

The hours of this cafe are 7:30 a.m.-8:30 p.m. Tuesday to Saturday, and 7:30 a.m.-3 p.m. Sunday and Monday.

Address: 1122 4th St., San Rafael, CA 94901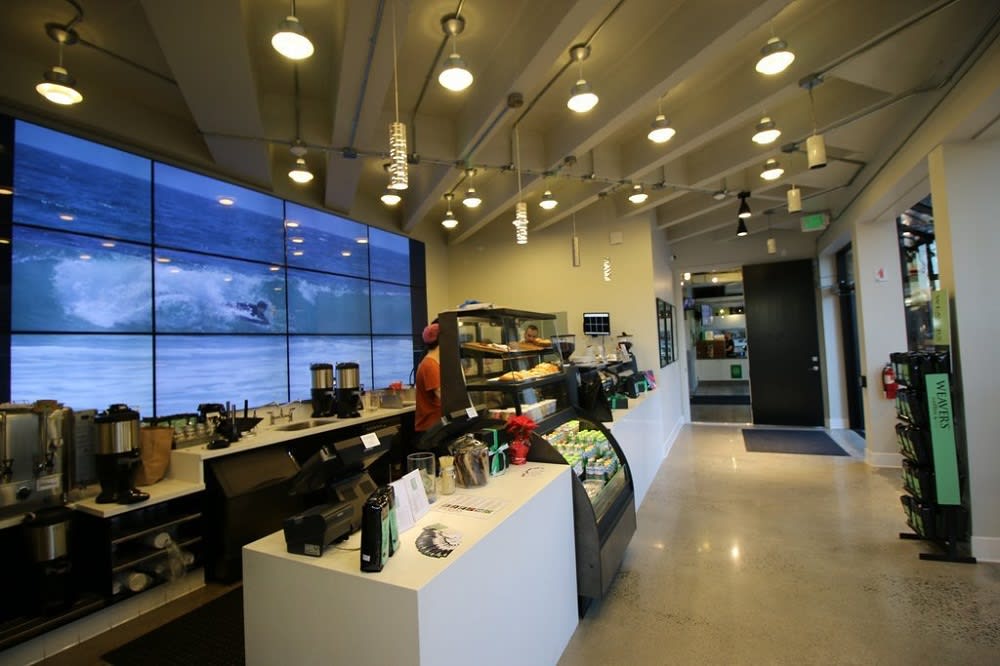 Photo courtesy of weaverscoffee.com
Weaver's Coffee & Tea
Weaver's Coffee & Tea is known for its exceptional organic coffee. They use 100% high-quality Arabica coffee beans and focus on hand roasting their delicious organic and fair trade certified coffee.

Fresh hand-roasted artisan coffee is available in whole bean or ground, depending on your specification. To ensure freshness, every drink is made-to-order, meaning that each cup of coffee is hand brewed for the customer, unique to you and you alone.

With 24 different coffees with distinct, incredible flavor profiles, there is surely something for everybody. Consider going through the entire coffee menu to see what satisfies your palate best.

The hours of this cafe are 6 a.m.-2 p.m. Monday to Saturday, and 6 a.m.-1 p.m. on Sunday.

Address: 40 Louise St., San Rafael, CA 94901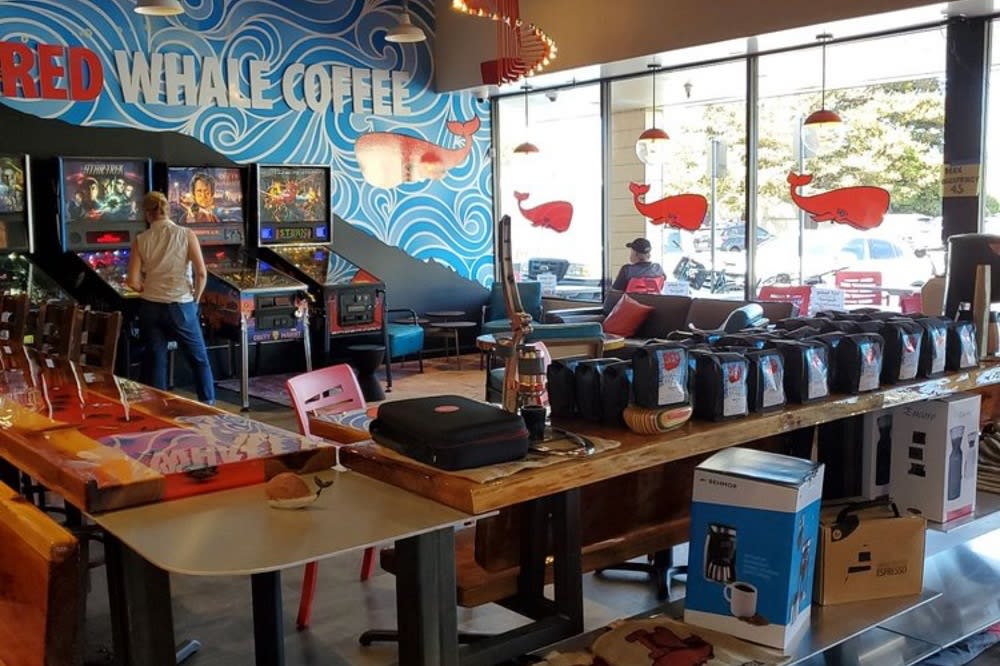 Photo courtesy of Tripadvisor
Red Whale Coffee
Known for ethically grown, top-tier quality coffee, Red Whale Coffee was voted Marin Magazine's best Marin coffee shop for 2019. The shop is owned by Sean Boyd, a fifth-generation Californian, whose goal is to provide coffees that leave a positive and lasting impression on his customers.

No gimmicks, no shortcuts!

Red Whale Coffee has developed a cult-like following due largely to Boyd's unconventional thinking. This determination resonates in the shop's ambiance and the lingering and urbanesque coffee flavors and profiles.

Along with top-notch coffee and good service, you can enjoy the edgy pinball rock 'n' roll lounge.

The hours of this cafe are 7 a.m.-4 p.m. Monday to Friday.

Address: 169 Paul Drive, San Rafael, CA 94903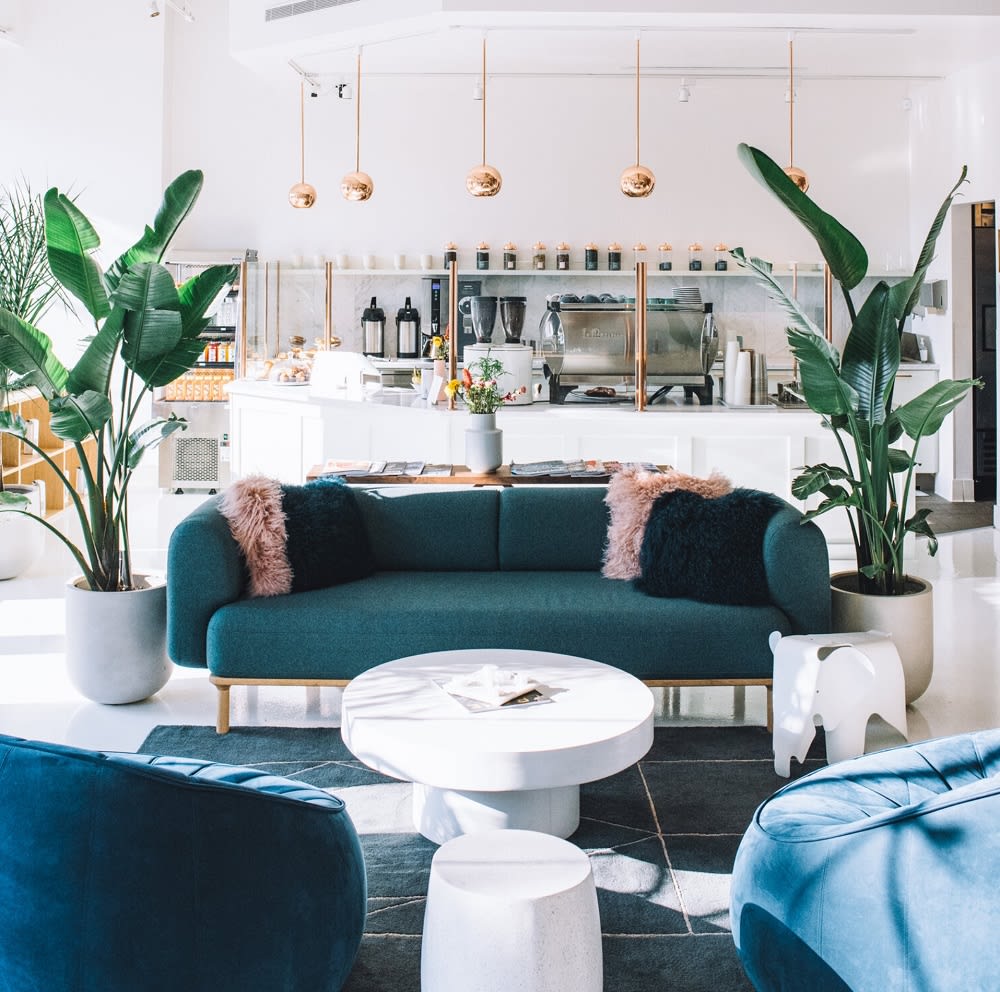 Photo courtesy of foxandkit.com
Fox & Kit
Fox & Kit Coffeehaus + Playground is the creation of a self-described troublemaker and a goofy boy who met and discovered they shared a love of great design and excellent coffee. They opened Fox & Kit so they could have a place for their child — and those of others — to play and where parents could enjoy carefully curated coffee while relaxing in a beautifully designed environment.

Along with providing phenomenal coffee for adults, the owners have created an imaginative and interactive space for children to experience. This sophisticated space is one where the entire family feels welcome.

The hours of this cafe are 8 a.m.-5:30 p.m. Monday to Friday, and 8 a.m.-noon Saturday and Sunday.

Address: 1031 C St., San Rafael, CA 94901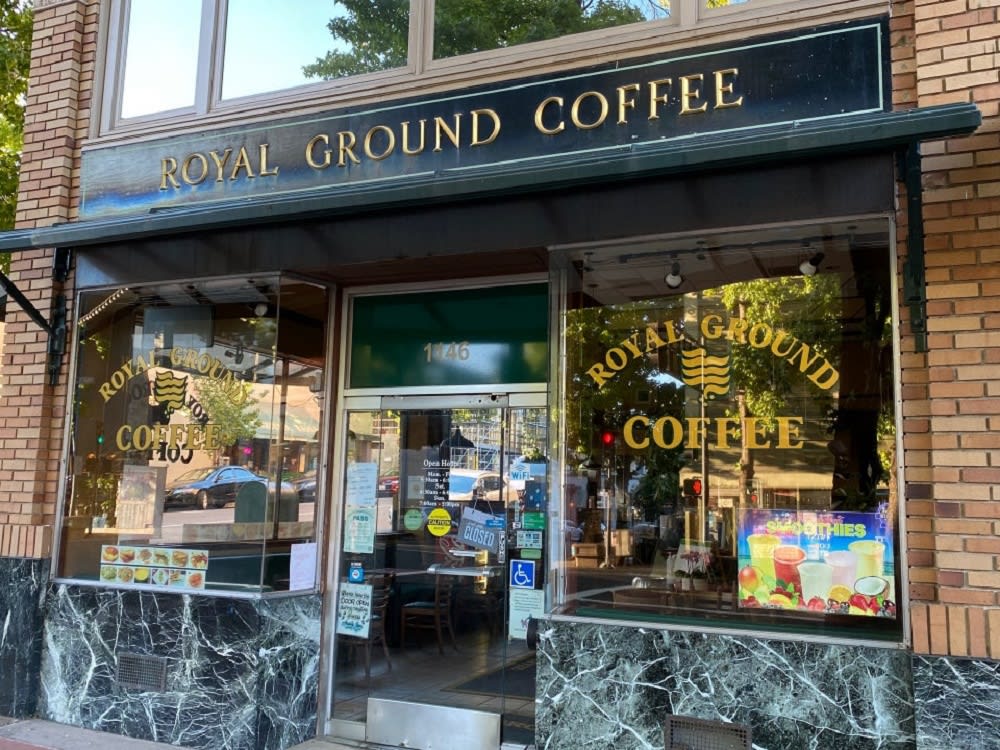 Photo courtesy of foursquare.com
Royal Ground Coffee
Royal Ground Coffee is part of a family-run business that serves signature blend coffees, as well as beer, and tasty sandwiches and pastries.

The most popular item the Royal Ground has to offer is its espresso. Anyone who frequents Royal Ground will tell you that it is to die for. The cafe is widely considered the place in Marin to get freshly roasted coffee with friendly service, a sort of hidden gem if you will.

The hours of this cafe are 6 a.m.-5 p.m. Monday to Friday, 7 a.m.-4 p.m. on Saturday, and 7:30 a.m.-noon on Sunday.

Address: 1146 4th St., San Rafael, CA 94901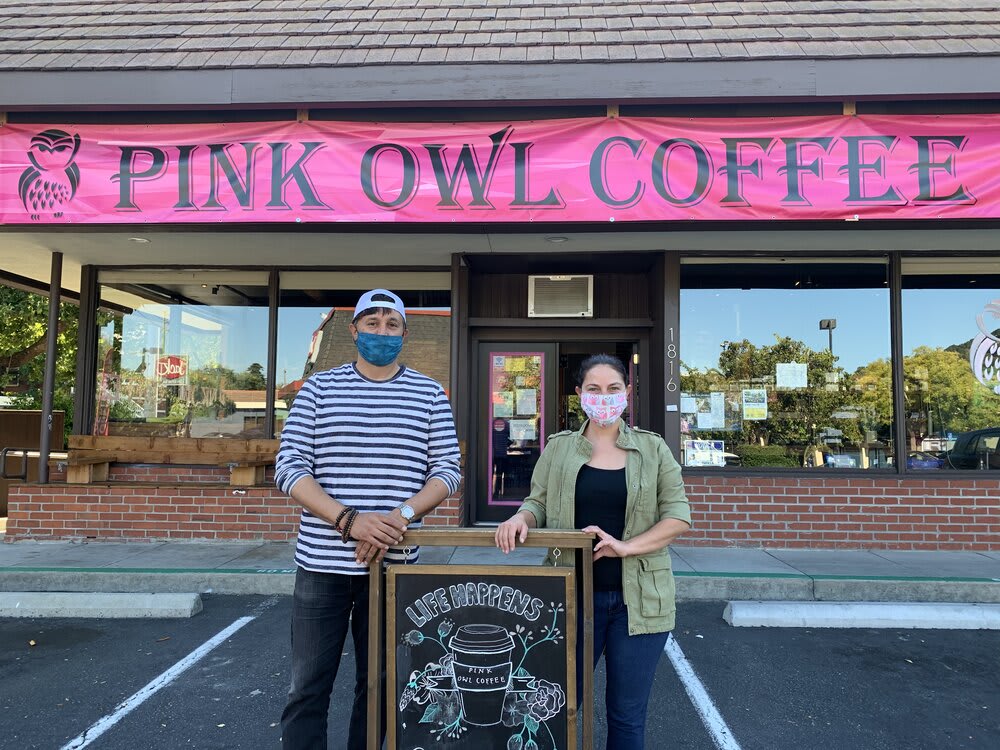 Photo courtesy of pinkowlcoffee.com
Pink Owl Coffee
Pink Owl Coffee is more than just an average coffee shop. It is a Zen retreat, a place to escape the pressures of day-to-day life.

Co-owner Sandra Bowlus is a breast cancer survivor, and the Pink Owl Coffee name is derived partially from the owners' desire to support women during this challenging life event. It is the owners' hope to grow to the point of contributing 10% of their annual revenue to breast cancer research and support for women.

The Pink Owl offers brewed coffee, brewed and steeped tea, and coffee beans and teas by the bag. Their coffee is made from organic fair trade coffee beans, sourced worldwide, and roasted by their company roasters.

Their coffee selection is diverse, including espresso and Ethiopia, Brazil, and Kona blends, just to name a few. Ask about their coffee flights, a featured sampling of various coffees and hot drinks for adventurous drinkers. To accompany their coffee, they serve an assortment of yummy pastries, mochi donuts, and muffins.

The hours of this cafe are 7 a.m.-5 p.m. Monday to Friday.

Address: 1816 Second St., San Rafael, CA 94901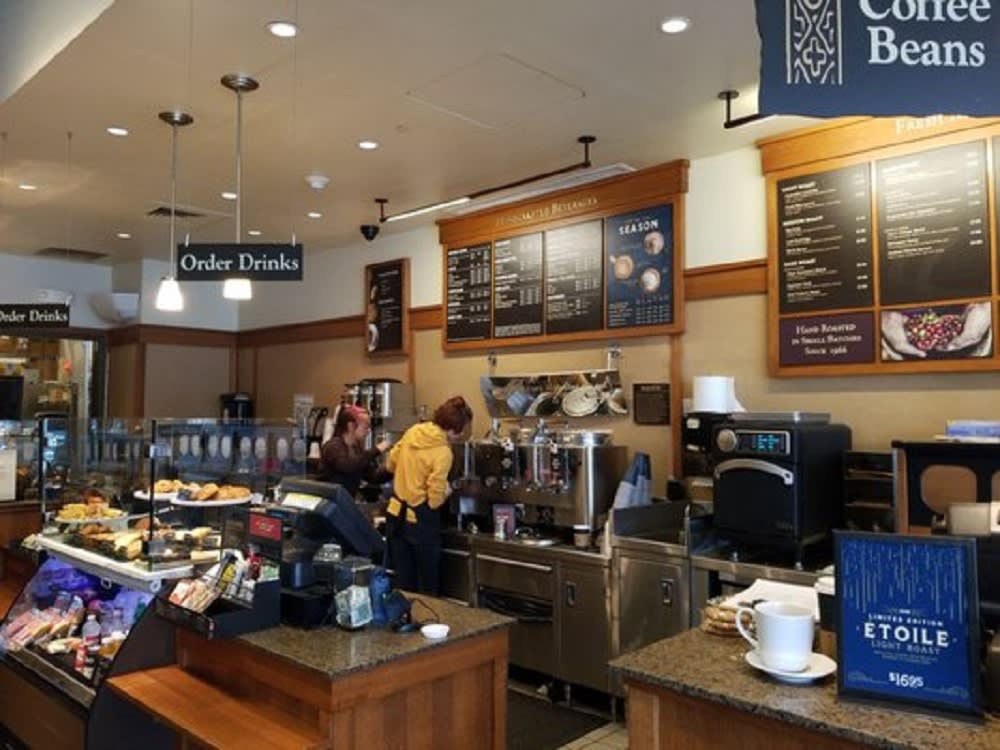 Photo courtesy of mapquest.com
Peet's Coffee
Born of a local chain, Peet's Coffee features signature coffees, teas, and blended drinks, along with scrumptious baked goods.

Founded by Alfred Peet in 1966, this coffee shop grew out of a love of coffee and the belief that Americans deserve a real cup. The coffee is sourced directly from the world's finest estates, hand-roasted to order in small batches to ensure that every cup brewed is as fresh and flavorful as possible.

The menu shifts according to the time of year. Currently, they are serving their winter specialty drinks. Holiday spice cold brew oat latte, holiday spice latte, and holiday spice frappé are just a few of their many signature winter drinks. With specialty drinks on a constant rotation to fit the season, there is always something for someone. Whether you like sweet frozen drinks for the summer or peppermint- and cinnamon-inspired drinks for the winter, they have it and it is delicious.

Peet's knows coffee and how to provide it with friendly service.

The hours of this cafe are 5:30 a.m.-6 p.m. Monday to Friday.

Address: 402 3rd St., San Rafael, CA 94901
Do you want to know more?
If you are interested in San Rafael homes for sale or Marin real estate, contact Marks Realty Group. They will be more than happy to assist you.