Located just a few miles north of San Francisco, Mill Valley is a city with its own unique access to the San Francisco Bay. Sailing, paddle boarding, picnicking, and city life are all conveniently close to this Marin County haven for luxury living. You can easily enjoy all the Bay Area has to offer when you start your adventures in Mill Valley.



Take a Seaplane tour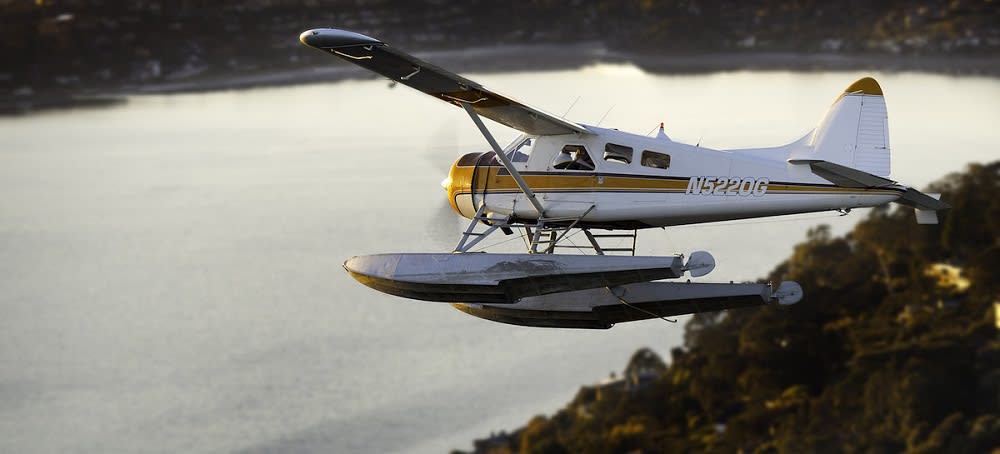 Photo courtesy of Seaplane Adventures

Taking off from Richardson Bay in Mill Valley, Seaplane Adventures offers six different tours of the San Francisco Bay Area. Ranging from the six-hour Morning in Marin Tour to the twenty-minute City Sites Tour, you can fit an unparalleled view of the San Francisco Bay into any schedule.
Bothin Marsh Preserve
Bothin Marsh Preserve offers its own way to appreciate San Francisco Bay. With several acres of wetland trails and views of San Francisco Bay, the preserve allows for fishing out of the bay, as well as hiking and wildlife spotting. Bothin Marsh Preserve provides critical estuary habitat on the California coast and a glimpse into what once surrounded the entirety of the Bay Area. It's a short drive from Mill Valley and an excellent location for unplugging, relaxing, and reading a book.
Boating

Photo courtesy of SF Bay Adventures

As with most seaside communities, boating is a favored activity in Mill Valley. By launching a boat from one of the many marinas in or around Mill Valley, you can explore San Francisco Bay from a new and exciting angle. When leaving Richardson Bay and entering San Francisco Bay, there are intriguing and awe-inspiring sights to see throughout. Beyond the Golden Gate Bridge, there's Angel Island and its summit, Mt. Livermore. To the south of Angel Island, you can view the infamous Alcatraz Island and its former prison.
Professional boat tours
If you're looking for a professional tour of the bay, there are many great options to choose from. Fine Day for Sailing from nearby Sausalito offers private charters that tour San Francisco Bay as well as offer sailing lessons. Seasonal offerings include whale and bird-watching tours, as well as educational programs for school groups. SF Bay Adventures also offers sailing tours, including sunset tours, full moon sails, and eco-tours.
Take a ferry to Angel Island
A short drive from Mill Valley, Tiburon offers access to Angel Island and the Angel Island State Park via ferry. The short ferry ride takes you directly from Tiburon to the island, where you can take part in a number of exciting outdoor activities. Angel Island State Park is home to expansive biking and hiking trails, campsites, and panoramic views. Angel Island also has personal docking areas for those who wish to sail there themselves, as well as picnic areas and a visitor center.
Stand Up Paddle Boarding
Stand Up Paddleboarding is a great way to get up close and personal with the Bay Area. Sea Trek Kayak and Stand Up Paddle Board Center can provide you with all the necessary equipment for a fun day out on the water. With paddleboard classes for all skill levels, Sea Trek is the perfect place for first-timers to take a class or tour of the Bay. In addition to these services, Sea Trek also has kayaking rentals and tours available.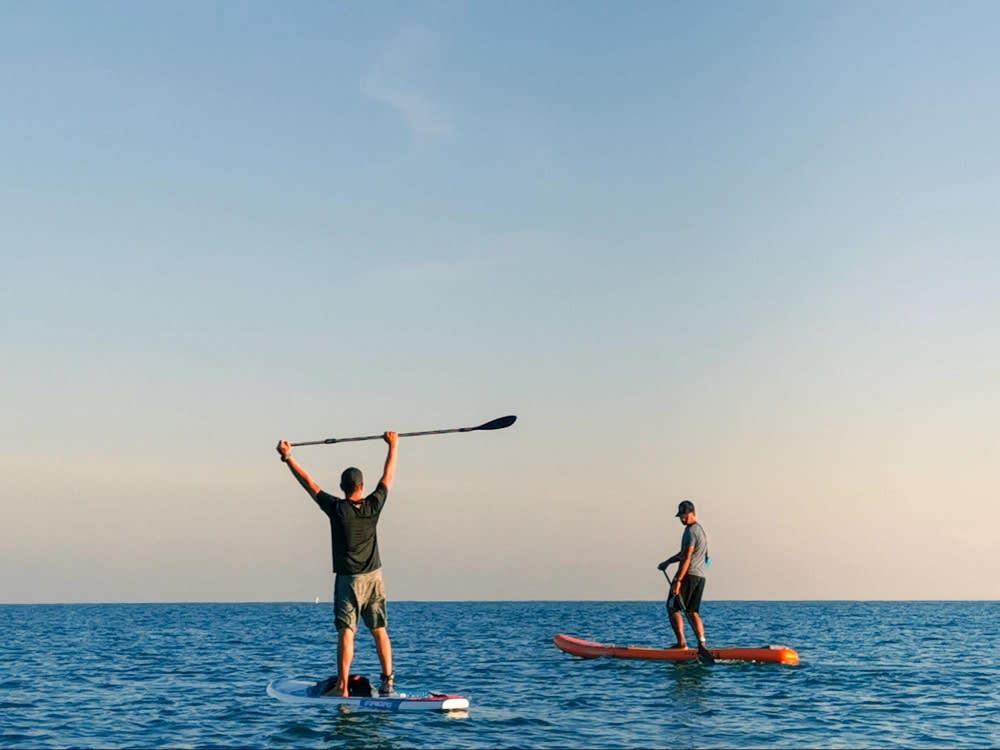 Windsurfing
Created in the Golden State, windsurfing is all the rage on the Bay. Combining sailing and surfing, windsurfing is an exhilarating sport that requires equal parts skill and guts, riding on the power of the wind as you maneuver and balance on the water. Several shops around the Bay provide windsurfing gear and lessons. When you're ready to experience something new, windsurfing is a fun and exhilarating sport accessible through a variety of world-class locations on the San Francisco Bay.
Kiteboarding
Kiteboarding includes elements of surfing, sailing, and paragliding while offering a completely unique experience. If you'd like to try out kiteboarding, there's no better place to learn than on the San Francisco Bay. Several shops in Marin County offer equipment and lessons. Live2kite is one of the highest-rated shops in the Bay Area, with several associated locations in the area. All of Live2kite's locations offer kiteboarding lessons and tours around the coastline. Although intimidating at first, kiteboarding is a fun sport that will add a gust of excitement to your life on the San Francisco Bay.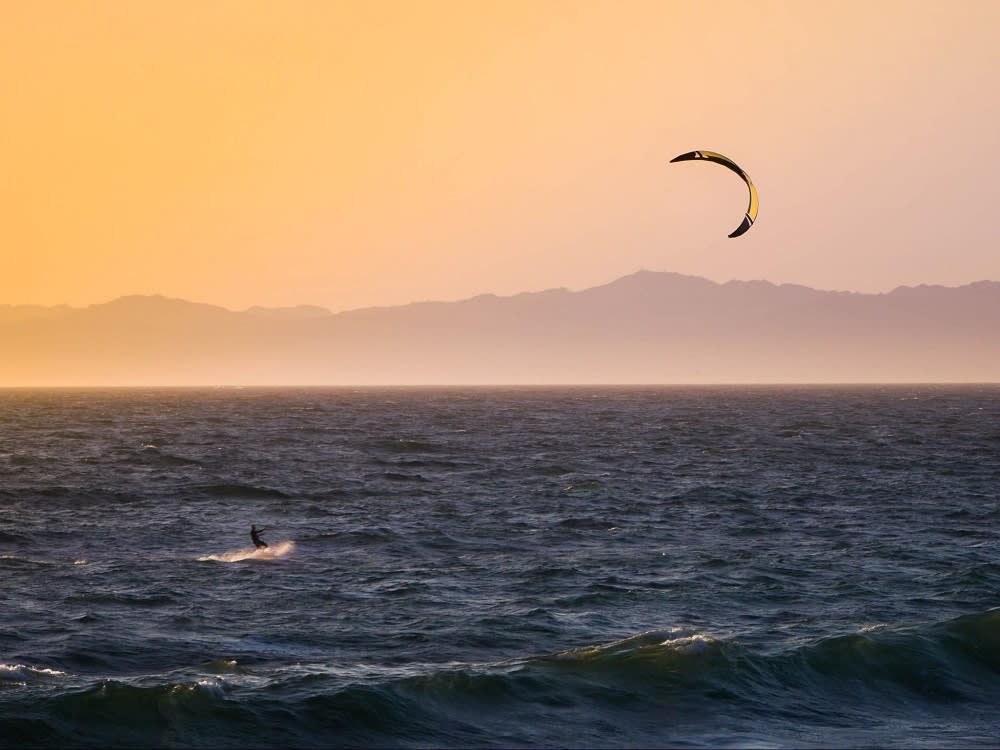 Relax
With an abundance of beaches and parks surrounding Mill Valley, it'll be an adventure in itself to find your perfect spot to relax. If you were to quickly pop back over the bridge to San Francisco, Crissy Field is a great choice only minutes away, as it offers a beautiful beach and grassy spaces, complete with well-maintained trails and views of the Golden Gate Bridge. Many great parks can be found along the Bay, so be sure to explore (and work to preserve!) each of them. And given the area's overall beauty, it's easy to understand why real estate near Marin County's parks remains so valuable.
Looking for Mill Valley homes for sale?
If you're shopping for luxury real estate near San Francisco, Mill Valley is a great place to include in your search. Adjacent to a lifetime of activities in the Bay Area, with superb access to the central and northern California coast, Mill Valley is perfect for those looking for a small-town vibe with plenty of big-city conveniences. When you're ready to explore Mill Valley properties, contact the local experts at Marks Realty Group for unbeatable customer service and market insights into Marin real estate.